31 Jan 2021

Bolivian musicians find home with UCA, CSO

By Donna Lampkin Stephens

The University of Central Arkansas Department of Music and the Conway Symphony Orchestra (CSO) has long welcomed international students, but there's something special about the current group from Bolivia.

Izzy Getzov, associate professor and director of orchestras at UCA and music director for the CSO, said the current roster includes about 12 from all over the South American country — cellists, violinists, oboists, percussionists, flutists and pianists.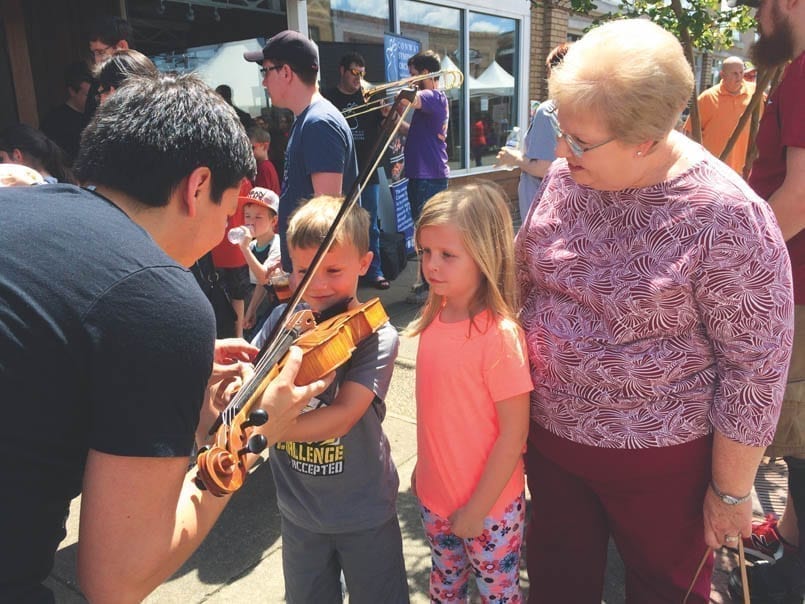 "That's down from a high of 15, but a lot of them couldn't come after their embassy was closed," Getzov said. "They wanted to come. Students have been working and trying to get here for years. They are eager and good students."
Lorraine Duso Kitts, professor of double reeds at UCA, also praised the Bolivians.
"They bring their talent and kind-heartedness," she said. "I haven't met a Bolivian student that was rude or disrespectful. They've raised the bar in our department. Theirs is truly a culture of brotherhood and sisterhood."
Getzov said some of those students took a leap of faith to pursue their dreams in the 501.
"It took guts for them to get on the plane and come here," he said. "These kids want to be here. Kids on the other side of the world are risking their lives to be here."
Other countries represented in the UCA/CSO community include Mexico, Taiwan, China, Lithuania and Russia. Getzov said the Bolivian pipeline opened wider in 2016 following the long-time efforts of retired UCA professor Kay Kraeft.
"There were always one or two Bolivian students around, but never like it is now," Getzov said. "In 2016 she brought me to Bolivia and passed the torch. We went around to all the cities, held auditions, spread the word — and they started to come."
Because there are no accredited degree-granting music programs in their country, most of the Bolivians start in UCA's undergraduate program. Getzov said many come here with degrees in other fields, but had always wanted to pursue one in music.
After 12 years as a pianist in Bolivia's National Conservatory, Cesar Blas, now 23, came to UCA in spring 2018 to study piano performance. After graduating in December 2021, he said he would pursue a master's degree in oboe at UCA.
"Bolivian musicians look for opportunities," he said.
He has found opportunities and more in the 501. He plays oboe with the CSO.
"It's a pleasure to play there," he said. "It's a great experience to be part of a major orchestra."
Sara Vaca-Anaya graduated in December 2020, with a double major in music performance and psychology. She came to UCA out of high school on a symphony scholarship and has played cello with the CSO for five years.
"I knew nothing about UCA nor Arkansas before coming," she said. "I am extremely lucky because I ended up in a place with a cello professor (Stephen Feldman) that was just perfect for me and with great faculty and staff in general."
Blas said he knew most of the current group of his countrymen before arriving in Conway.
He returned home for the summer in 2018 and '19, but his plans for 2020 — including an invitation to join concerts outside of Bolivia — were, like those of so many others, interrupted by the pandemic.
"As soon as classes moved completely online in March, I had to decide whether to go back to Bolivia and take the risk to not be able to come back or to stay here," he said. "I talked with Dr. (Neil) Rutman (professor of the piano), my mentor, and he said, 'We'll make it possible for you to stay here.'
"I'm so grateful to all the UCA faculty and President (Houston) Davis and all the people in Conway. They were just amazing. They all helped us. We didn't miss food; we didn't have problems paying for rent. All of us are incredibly grateful for all these amazing people. It's something we didn't plan."
Getzov said a few years ago, the Conway Symphony Guild created the Mary Mosley CSO Guild Student Assistance Fund that enabled such help. The funds were needed, as staying in Conway during the pandemic meant losing paid summer gigs at home for the international students. They aren't allowed to work off-campus.
Blas also tested positive for COVID and spent a few weeks in quarantine.
"I was lucky because I was completely asymptomatic," said Blas, whose roommates also tested positive. "It was perfectly fine. People were constantly bringing us food and taking care of us."
Vaca-Anaya said while she knew nothing about Arkansas before arriving, she had been pleasantly surprised to find a place that was "extremely welcoming and kind to me."
"In UCA, besides the great academic environment provided by most faculty, I learned a lot just from its overall environment," she said. "Professors and staff, in general, are very willing to help, and they show that they care about you. Over the years, that kind of environment slowly showed me how meaningful it is to be in a place where people do their job but are also welcoming and kind."
For Blas, the most challenging part of this pandemic year has been the loss of rehearsal opportunities.
"Snow Fine Arts (Center) was closed, for obvious reasons, but fortunately, UCA is always thinking about us, and Dr. Rutman got us an electronic keyboard for our apartment, so we have an instrument," Blas said. "But it's not the same."
What have their 501 experiences meant to Blas and Vaca-Anaya?
"I come from a developing country, so it's wonderful to meet high-level musicians, and being in touch with a different culture," Blas said. "And this is the U.S., so you have the opportunity to hang out with people from different parts of the world, something that's not usual for my country. Gaining knowledge and experience, making new friends — and of course, the people here are wonderful. I honestly didn't expect that. I didn't think it was going to be that nice. People here are so friendly and so mindful.
"And the development as a musician with high-level artists like Dr. Rutman and all the faculty here — it's an amazing opportunity."
Said Vaca-Anaya: "I feel like the environment and example that surrounded me in UCA provided me with the most important lessons: to be a more well-rounded person. To me, it does not only matter what you do but how you do it, and my years at UCA helped me upgrade the 'how'. That can be one of the biggest takeaways that I can point out that will help and influence my future for good."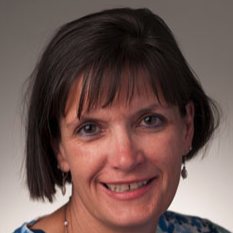 Latest posts by Donna Stephens
(see all)