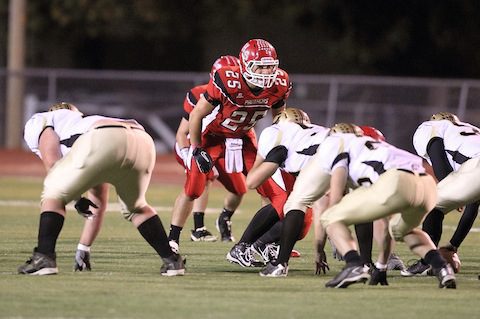 24 Oct 2012

Bly, Panthers prepare for playoff run

by Mark Oliver


When his dad asked him to try out for football in fourth grade, Heber Springs senior Ethan Bly asked, "Why not?"


To this day, Bly never regrets giving football a chance.

"My dad convinced me to play," Bly said. "My older brother played for several years, and my dad played high school football and college football at Arkansas Tech University. I tried it for a year, and I have stuck with it ever since."


Bly is a member of the 2012 501 Football Team – 20 players representing all 11 counties in the 501. The team boasts the best the 501 has to offer both on and off the field. He was nominated for the team by his coach, Steve Janski.


"In between the whistles, he's wild and out of control, but when the play is over, he is the one helping others up and building others up," Janski said. "He will do exactly what you ask of him to the best of his ability. He is very gifted."


The speedy Bly moves from wide receiver to tailback on offense for the Panthers this season, while returning as outside linebacker on defense.


"I'm coming in on a new position," Bly said. "What I'm really looking at is trying to get back into that groove of running back. I played in junior high, and this year, I plan to run my hardest and am trying to step up my offensive game more than last year for my team. I'm hoping I can really help us out on offense and then whenever I get on defense, play as hard as I can."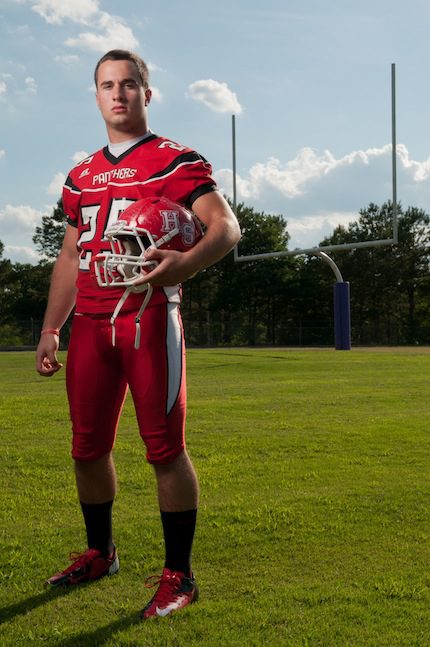 After an impressive 2011 season in which Heber Springs went undefeated in the regular season, the Panthers' playoff run was short lived, falling to Farmington in the second round, 28-12. With the 4A playoffs looming ahead, Bly and the Panthers (4-3, 3-2) are preparing to take the team further in the postseason.

"The goal is to look for a better season than we had last year. A lot of players [from last year's team] returned, and we have some new skill players. We're trying to one-up the season we had last year and try to go a little deeper in the playoffs and maybe go all the way."

In a game that could impact the team's playoff seeding, Heber Springs travels to rival Clinton tomorrow night.

"One team we always look forward to playing is our rivalry game with Clinton," Bly said. "Ever since we were in fourth grade, they've always been our rival. They usually have a strong quarterback and running game. Over the years, we've learned to dislike them a little bit. It's always a good game, too."

The Panthers won last year's contest against the Yellow Jackets, 33-21.

"One key is to shut the quarterback down with blitzes, and it helped us get the win and ultimately our conference championship last year. It'll be a good game [tomorrow night]."
Off the field, Bly is actively involved in Beta Club and FCA, as well as the youth choir at his church. He also runs track for the Panthers, participating in 100m, 200m, 400m, long jump and 4x400m events.

"Ethan is the go-to guy," Janski said. "Ethan volunteers to help in any way possible, whether it is helping to clean up the field after practice, encouraging his teammates or even going out of his way to give other players a ride home. He has outstanding conduct and excellent grades. He has helped people in the community move houses and is involved in his church. In class, he is the student who takes the reins on any assignment."

When Bly isn't busy with athletics or academics, he can be found enjoying the sights and sounds of the 501 in one of his favorite places, Greers Ferry Lake, with his family and friends.

"We'll go out on boats, go jumping off the bluffs, swim all day — we'll do it all summer long," Bly said. "It's my favorite place to go."