19 Jul 2021

'Blueberry's Clubhouse' returns to Arkansas PBS July 23

Posted at 3:23 PMh

in

News

"Blueberry's Clubhouse" returns to Arkansas PBS with an all-new second season this Friday. The series will air as part of "Rise and Shine" Fridays at 9:07 a.m. through Aug. 13. Produced in partnership with the Arkansas Museum of Fine Arts, the original pre-kindergarten through second grade children's program features Blueberry, a curious puppet guide, and her friends at Camp Onomatopoeia participating in fun, engaging and insightful summer activities across The Natural State.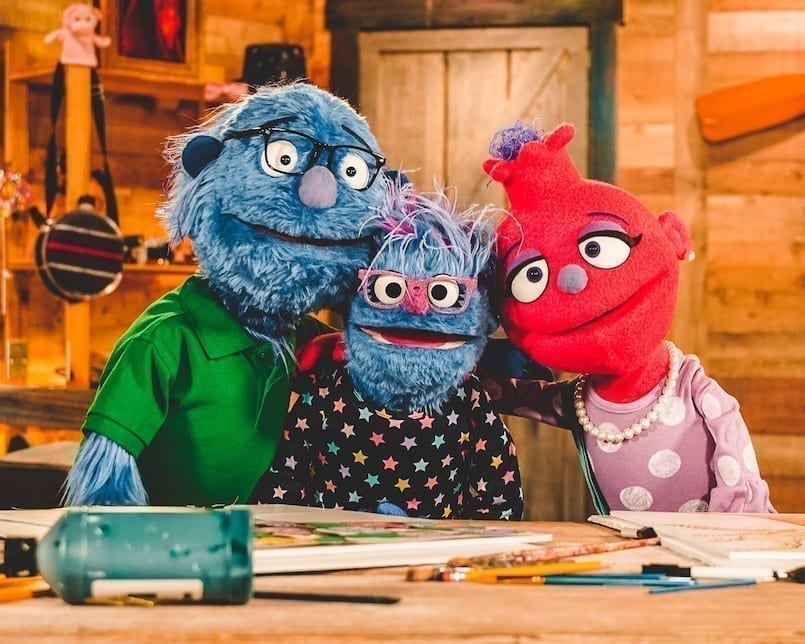 Season two of "Blueberry's Clubhouse" will include adventures in art, science and history, while emphasizing the power of empathy. Blueberry will again be accompanied by her best friend Max and Camp Counselor Carol, and this season will introduce new faces, including Chef Shawn and Blueberry's parents, Huckleberry and Juneberry.
Episodes will include:
"Family Day Dilemma," July 23 – It's Parents' Day at camp, and Blueberry is so excited to meet a bunch of new friends. However, she gets confused when only Max's mom shows up. Blueberry's parents, Huckleberry and Juneberry, explain that families come in all shapes and sizes. Blueberry learns about families and sharing feelings.
"The Summertime Friendship Feast," July 30 – Blueberry is excited about the Friendship Feast at the mess hall. When Max explains that different cultures have different foods, Blueberry goes on a mission to find out about other cultures' cuisines. Blueberry learns lessons about cooking, history and culture.
"Camp Counselor Carol's Fearful Phobia," Aug. 6 – Blueberry copes with some high-flying worries, while she and Max help Camp Counselor Carol overcome her fears of going to the doctor. The whole gang learns lessons about the importance of good health and facing fears.
"The Bothersome Brother," Aug. 13 – Blueberry and Max are making the perfect kite for the end of camp kite festival, but Max's little brother Miles takes the wind out of their sails. Max learns that siblings are a lot more fun as friends.
Each week, Arkansas PBS will share activities and special content through social media so families can bring the fun of Camp Onomatopoeia home.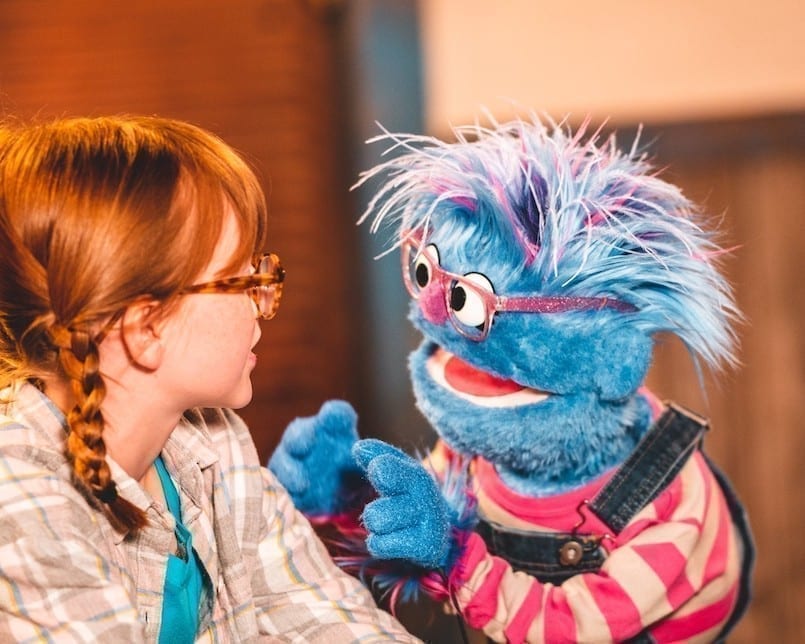 Statewide partners for season two include:
Mömandpöp, Little Rock.
Arkansas Regional Innovation Hub, North Little Rock.
Mosaic Templars Cultural Center, Little Rock.
Proper Way Academy, Bentonville.
Kids Cook! Little Rock.
Central Arkansas Library System.
Mid America Science Museum, Hot Springs.
Arkansas Children's Hospital, Little Rock.
Scott Family Amazeum, Bentonville.
Arkansas Craft School, Mountain View.
An encore of "Blueberry's Clubhouse" season two will air Fridays, Aug. 20-Sept. 10, at 10 a.m. each week.
Episodes will also livestream at myarpbs.org/watchlive and be available on demand at myarpbs.org/blueberryand youtube.com/myarkansaspbs, as well as in the Engage Arkansas PBS app and PBS Video app.
"Blueberry's Clubhouse: Season 2" was made possible, in part, by generous donations from June H. Williams of Little Rock and another special supporter to Arkansas PBS.