17 Aug 2022

Black, Devil Dogs aim for playoff return

A four-year starter at tackle at the high school level is rare, but that's exactly what Morrilton has achieved through the talents of Kajalan Black.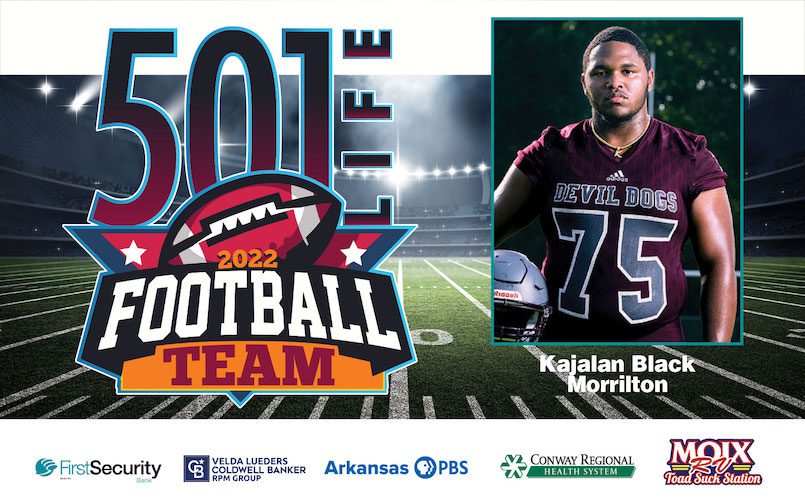 "He moved up and started as a ninth grader," said Morrilton Head Coach Cody McNabb. "He has great feet and is a great pass blocker. He's humble and a great teammate. He works hard in the classroom and teachers love him. He will have another great year as a tackle and will lead the team. I know he will carry himself with class. He is a good player and is always prepared to play. KJ will be successful in life."
After finishing below .500 last season, Black and the Devil Dogs are ready to get back to a winning season and a trip to the playoffs. The key to success for Black is the same as it's always been — creating a family.
"The first thing that drew me to football was my friends," Black said. "I want to uplift all my teammates, set a great example for the upcoming seniors, get better at my game, and make the best memories that I can with my teammates. I want to be remembered as the one player that gives it his all any time I step on the field."
Black is a member of Beta and Math Clubs. He plans to major in chemistry and eventually pursue a doctorate to become an anesthesiologist. He has an offer to play football at Hendrix College.