27 Apr 2022

Bisons drop doubleheader

ARKADELPHIA — Harding senior Chris Witzke ran his remarkable school-record hitting streak to 25 games Tuesday in a nonconference doubleheader loss to Ouachita Baptist at Rab Rodgers Field. Harding (28-17) fell 5-3 and 5-1.


The Bisons turn their attention to the weekend, where they will host Arkansas Tech for the final home series of the season. Harding has already qualified for the GAC Tournament and enters the weekend fourth of 12 teams in the GAC standings. Tech is two places behind Harding and still looking to qualify for the tournament.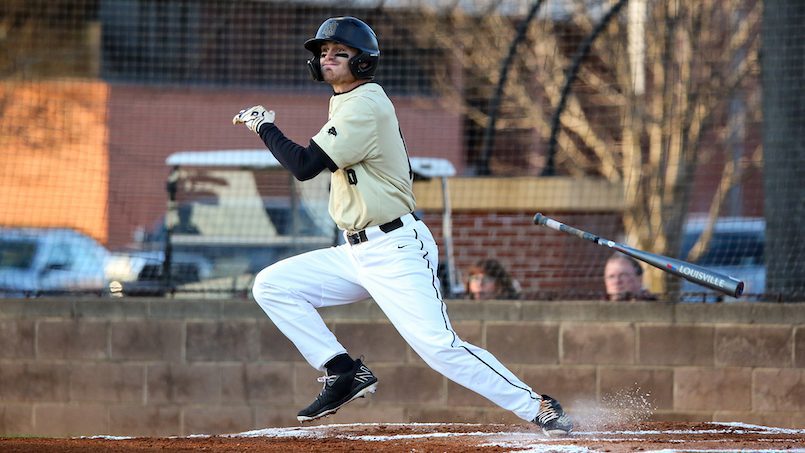 Game 1 | Ouachita Baptist 5, Harding 3

Harding led 3-0 after five innings, but Ouachita Baptist scored five in the sixth to earn the come-from-behind victory.

Harding scored two runs in the fourth inning on consecutive sacrifice flies from Brendan Perrett and Drew McNeel. The Bisons tacked on an unearned run in the fifth. Owen Martin doubled to lead off the inning and scored with two outs on a Ouachita error.

Witzke had an infield single in the fourth to extend his hitting streak to 24 games. Michael Dewald, Perrett and Martin each had two hits.

Ross Shirey started and pitched five scoreless innings for the Bisons. He allowed only two hits and struck out four, but the Harding pen could not hold the lead.

Game 2 | Ouachita Baptist 5, Harding 1

Harding again took the lead in game two, scoring in the top of the first inning. David Butterfield led off the game with a double and scored on Witzke's double that moved his hitting streak to 25 games.

Harding's only other hit was Perrett's leadoff single in the second.

Ouachita tied the game with a run in the bottom of the first, but the big blow was a grand slam in the fifth that gave the Tigers a four-run lead.

Brian Hamilton started for Harding and struck out four over four innings. Dylan Adcock pitched two scoreless innings of relief and struck out two.