02 Oct 2023

BIOArkansas launches Oct. 5 with Kick-Off Conference

Posted at 6:54 PMh

in

News

NORTH LITTLE ROCK — On Thursday, Oct. 5, a group of Arkansas business, academic, research, and healthcare leaders are announcing the official launch of BIOArkansas, a new professional association dedicated to fostering and expanding a vibrant and prosperous BioHealth and BioTechnology community throughout the state. As the Arkansas State Affiliate of BIO.org, the national/global organization, BIOArkansas aims to serve as a centralized and systematic resource for workforce education, industry advocacy, entrepreneurship, and business recruitment.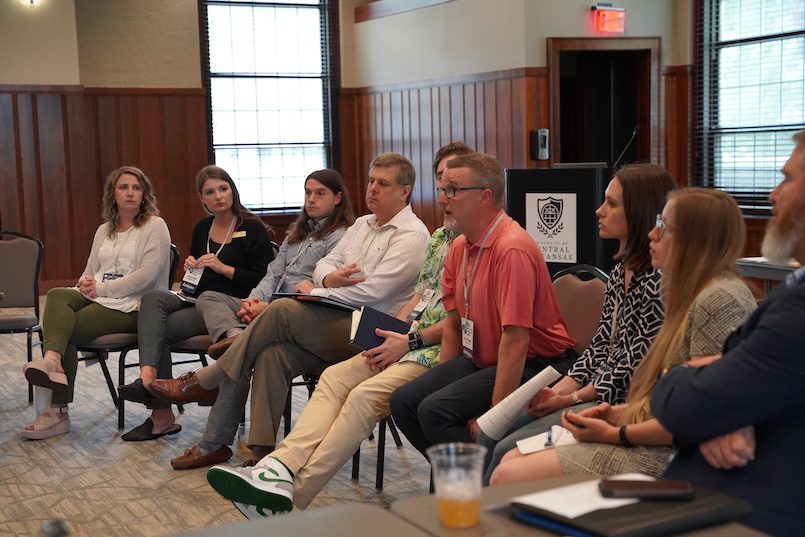 With a focus on innovative healthcare, agriculture, industrial, and environmental products and services, BIOArkansas is an independent not-for-profit organization committed to driving growth and collaboration in the Biohealth and Biotechnology sector. The association encompasses a wide range of industry, research, and manufacturing organizations in the fields of Biosciences, Pharmaceuticals, Medical Devices and Diagnostics, HealthTech, Health IT, AgTech, and Bio-agriculture.
"We are thrilled to announce the launch of BIOArkansas, which will play a critical role in promoting the growth and success of the BioHealth and BioTechnology sector in our state," said Dr. Jeff D. Standridge, Founding Chairman of BIOArkansas, "Through our four Pillars of Focus, we will provide invaluable support for workforce education, industry advocacy, entrepreneurial endeavors, and targeted business recruitment in the BioTech and BioHealth space."
To celebrate its formation, BIOArkansas will be hosting a Kick-Off Conference on Oct. 5, from 11 a.m. to 6 p.m. at the ARHub in North Little Rock. The conference will serve as a platform for industry professionals, researchers, entrepreneurs, and stakeholders to network, share knowledge and explore opportunities for collaboration.
Registration is open at: eventbrite.com/e/bioarkansas-conference-tickets-682195584357?aff=oddtdtcreator
For more information about BIOArkansas and its initiatives, visit bioarkansas.org/.