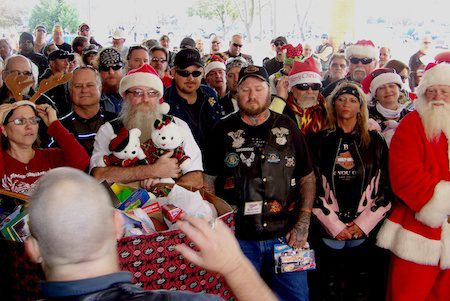 13 Dec 2013

Bikers to go hog wild for Conway Regional Toy Run

Posted at 10:52 PMh

in

News

Bikers will gather for the 13th annual Conway Regional Toy Run at 10 a.m. Saturday, Dec. 21, at Landers Toad Suck Harley Davidson in Conway.

At noon, Santa will lead the way for a caravan of motorcycles, trikes and cages (cars) to Conway Regional Medical Center, where they will deliver the toys.


Last year about 300 people participated in the event. This year's event includes live music at the dealership. Ed W. Bowman & the Rock City Players, a Little Rock-based band, will perform live at Landers Toad Suck Harley Davidson prior to the Toy Run. The band plays a wide variety of soulful blues, classic soul and R&B oldies along with some favorite funk and dance tunes.


The Toy Run is planned to collect a variety of toys for children who are patients in the pediatrics unit. The Run is no longer just for bikers; individuals are invited to drive cars or trucks. The only requirement is to bring a new, unwrapped toy for a child or youth 6 months to 16 years of age.


"No child should be in the hospital at Christmas without a toy," said Steve "Painter" Polk, who has organized the Toy Run for the past 11 years. "Each year the number of toys has grown to the point that the run supplies our patients all year," said Jo Lynne Gasaway, RN, director of pediatrics.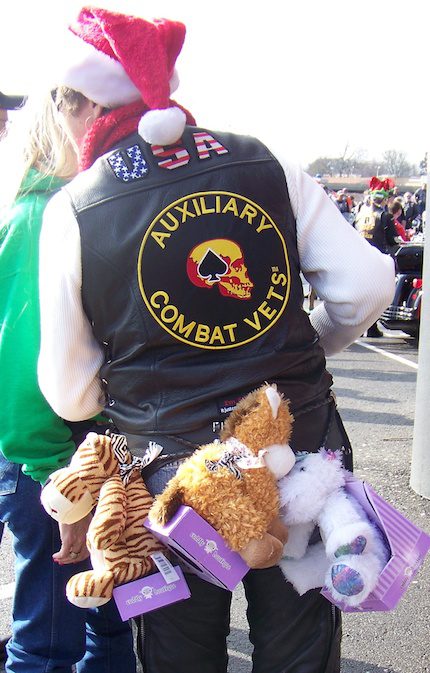 Polk added, "I encourage everyone to come out and bring their kids. We have fun while helping children at the same time."

Individuals who cannot attend the run can drop off toys at the Harley Davidson dealership at 1110 Collier Drive off Museum Road.

To participate in the run, call Steve "Painter" Polk at 501.472.1628 or David Hawks at 501.450.0745. For more information check out the Facebook page at http://www.facebook.com/ConwayRegionalToyRun.