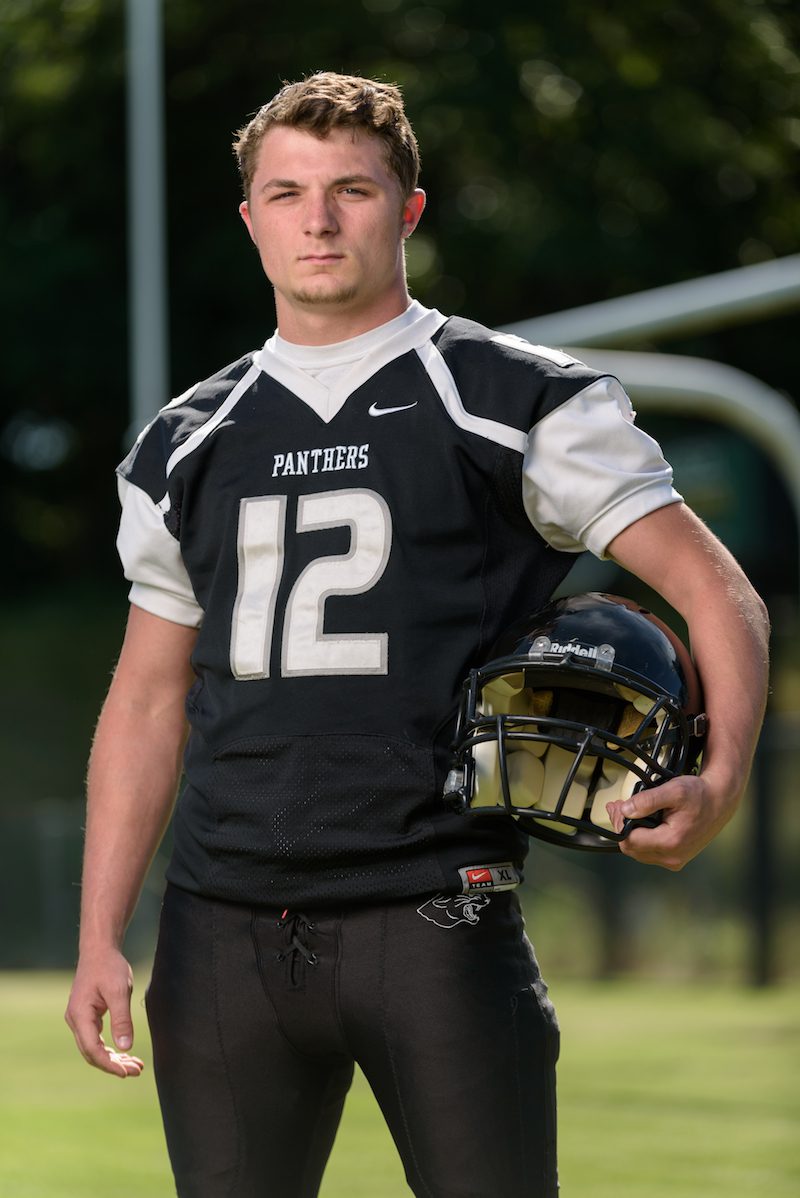 25 Oct 2017

Bigelow's Johnny Ussery 'writing the future'

by Mark Oliver


Every athlete remembers their final game. For some, it's a bittersweet finish that leaves you wanting more. For others, it's an opportunity to write a happy ending to a great story. For Bigelow senior running back/linebacker Johnny Ussery, it's one last moment together with his teammates, playing the game he grew to love.


"[Beating Conway Christian] will take guts," Ussery said. "Some would say it takes a miracle. But just like Coach Starks says — be Bigelow boys and anything can happen. When the clock strikes zero, I just want to say that we had fun and left it all out there one last time."

Ussery was selected to this year's 501 Football Team — 25 players representing all 11 counties of the 501. The team, sponsored by Conway Ortho and Sports Medicine, Conway Regional Health System and First Security Bank, boasts the best the 501 has to offer both on and off the field. Ussery was nominated by his head coach, Jeff Starks.


"Johnny is a hard-working student of the game," Starks wrote in his nomination. "He plays with great integrity and does his best to stay in game shape throughout the year. He is very friendly and always willing to help others."


Reflecting on a long career, Ussery will tell you that he learned many things through football. According to the senior, however, his biggest accomplishment on the field was becoming a positive role model for his peers on the gridiron.


"It means a lot to know that I'm the leader of the pack and everyone feeds off me," Ussery said. "When things get tough, everyone looks to me. There's a lot of responsibility that comes with leadership, but it's a challenge I'm not afraid to face."


Although his final season at Bigelow (1-8, 1-5 Class 5-2A) hasn't been the senior season he dreamed of, Ussery has learned valuable lessons about success, failure and leadership this year that will prepare him for the next chapter of his life.


"At the beginning of the season, I set one goal, and that was to make the playoffs," Ussery said. "And although I failed to reach that goal, I found something much bigger to fight for. This season, I like to think that I helped plant the seed to grow Bigelow football into a promising program in the future, and for that reason, I wouldn't change a thing."


Over the years, Ussery has witnessed many great moments with his team. However, one special memory shines above the others.


"Last year, we were told that we weren't allowed to pray anymore at our football games," Ussery said. "During one of the games, [former 501 Football Team honoree] Ethan Davis went down with a torn ACL. Despite everything we were told, we gathered in a circle around our fallen brother and prayed over him. It was powerful for us as a team to stand up for one of our brothers in his time of need, and it's a moment that I'll never forget."


Off the field, Ussery is a member of Bigelow track and field and basketball and enjoys the outdoors. The senior also serves the 501 through the youth ministry at Morgan Full Gospel Church in North Little Rock.


"Johnny has taught in his Sunday school class, serves his youth ministry and is part of the community cleanup effort," Starks wrote.


As he prepares to close the book on his high school career, Ussery excitedly anticipates writing the next chapter of his story.


"Today, I'm six months away from graduation and getting a free ride to college," Ussery said. "I'm going to go into the medical field one day so that I can help people who are facing cancer. I've endured a lot of adversity in my life, but the one thing I learned through it all is that if you stick through it, there's light at the end of the tunnel. It's important to keep your head up and find something that you love. It may even be football. Strap on a helmet, go out there and fight back."


Bigelow plays host to Conway Christian Thursday at 7 p.m.