19 Aug

BIGELOW: Panthers fighting for playoff berth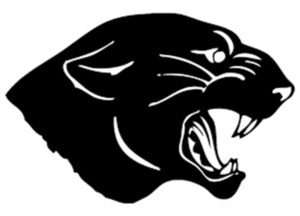 Conference: 5-2A
Coach: Jeff Starks
'17 Record: 1-9
2017 marked a tough year for the Bigelow Panthers, and the troubles started early.
"We lost Aaron Harmon, a starting inside linebacker, to a knee injury in Week 2," Coach Jeff Starks said.  "And we didn't take care of business at times when we should have."
Harmon and several other starters are back, and with an infusion of young talent, the Panthers may be in for a renaissance in the 5-2A if they can stay healthy.
Senior Brady Reed is a three-year starter at quarterback. Seniors Ricky Dunlap, Logan Klawetter and Colby Miller bring depth to the rushing game in the Panther Wing T. London McKinney starts at tight end, and Addison Brown returns as the Panthers' go-to receiver. Seniors Grant Morgan, Colby Wiley and Harmon and junior Sam Perez get things started up front for the Bigelow offense on the line.
Wiley is a two-way starter on the defensive line. Dunlap, Harmon, McKinney, Morgan and Miller rotate at linebacker. Klawetter earned all-conference honors last fall at safety. He'll be joined in the secondary by Reed and Brown.
"I expect us to be more explosive offensively," Starks said. "We will be much better defensively if we stay healthy, and I expect that we will be back in the playoffs."
5 Players to Watch: 
Brady Reed (Sr. QB/DB)
Ricky Dunlap (Sr. RB/LB)
Addison Brown (Sr. WR/DB)
Colby Wiley (Sr. OL/DL)
Logan Klawetter (Sr. RB/DB)
1 Must-see Game:
"County rival Perryville." — Starks
2018 Schedule:
Aug. 24 Magazine
Aug. 31 Perryville
Sept. 7 at Cedarville
Sept. 21 Quitman
Sept. 28 at England
Oct. 5 Mountain Pine
Oct. 12 at Poyen
Oct. 19 at Magnet Cove
Oct. 26 Cutter Morning Star
Nov. 2 at Conway Christian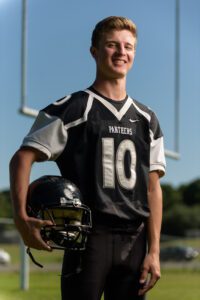 501 Football Team '18
Brady Reed
Classification: Sr.
Position: QB/DB
On the field: Great toughness; he's dedicated to the game; intelligent.
Off the field: Friendly and polite. He gives back to the community by being a role model for the younger kids and a friend to his classmates.