24 Oct 2018

Bigelow game about 'momentum' for Mace, Cutter Morning Star

by Mark Oliver

Cutter Morning Star junior linebacker/receiver Tyler Mace has been around football for a long time — long enough to know that when the going gets tough, the tough get tougher. 

"It hasn't been the year that we've hoped for, but we can't give up on each other," Mace said. "We have to keep going because we're capable of a lot more than we've shown on the field this year. We're young, but we have to stick together to keep everyone on the same page. I've played football since I was little, and nothing will stop me from finishing."

With just two games remaining this season, the Eagles (1-7, 0-5 Class 5-2A) eye this week's contest with Bigelow as an opportunity to build momentum.

"Last year, beating Bigelow was my favorite football memory," Mace said. "We ran the ball very well against them, and I finished the game with nine tackles.

That night, it just seemed like everything was in the right place for us. This year, we're going to go after them. Our key to victory is stopping their running back. Other than that, we should be good. 

"We have two games left this season, and they're both winnable. If we take care of business this week, that will give us the momentum going into Magnet Cove next week. We have all offseason to think about this season, but until we get there, we're going to go out and just play football."

Mace was selected to this year's 501 Football Team — 28 players representing all 11 counties of the 501. The team, sponsored by Conway Ortho and Sports Medicine Center, Conway Regional Health System and First Security Bank, boasts the best the 501 has to offer both on and off the field. The junior was nominated by his head coach, T.C. Shamel.

"Tyler is a young man that is admired by everyone that comes in contact with him," Shamel wrote in his nomination. "He inspires others to do their best during practice and games, and he is a true leader in the weight room and in the high school. He is a great role model for his teammates and also the younger kids."

Although the Eagles won't be making a playoff push this year, Mace says there's still plenty to play for.

"I set a goal for myself at the beginning of the season to have more than 100 tackles," Mace said. "I'm at 80 right now. In the offseason, I stopped playing basketball and focused more time in the weight room. I've upped my maxes a lot, and I've gotten faster from track and field. When I hit the field on Friday nights, I go out there wanting to hit as hard as I can every play."

Off the field, Mace is a member of Fellowship of Christian Athletes, plays center field and second base for Eagles baseball and participates in multiple events for Cutter Morning Star track and field. In his free time, the junior enjoys the outdoors of the 501.

"I like to hunt and fish," Mace said. "After high school, I'd like to go to UCA or Henderson State and become a game warden. If I don't get a football scholarship, I'd try to walk on, too."

"Tyler helps oversee some of the pee-wee operations," Shamel wrote. "Kids understand how hard he works in all aspects of school. He is very respectful to his peers, teachers, coaches and officials."

In a battle between two teams searching for their first conference victory of the season, Cutter Morning Star plays at Bigelow at 7 p.m. Friday.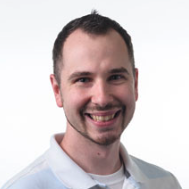 Latest posts by Mark Oliver
(see all)