21 Sep

Bigelow first, St. Joseph high second in golf tourney

The 2A-2 Boys District Golf Tournament was held Tuesday on the Links at Cadron Valley course. St. Joseph, Bigelow, Quitman, Mt. Vernon-Enola, and Izard County High Schools competed. Bigelow was awarded 1st Place with a Team Score of 241. St. Joseph finished in 2nd Place at 257. Quitman came in 3rd with a 273. Mt. Vernon-Enola and Izard County had one golfer each playing individually. The latter's Elijah Wilkes was the Medalist who shot a 71. St. Joseph's Logan Bruich was the Runner-Up Medalist at 78.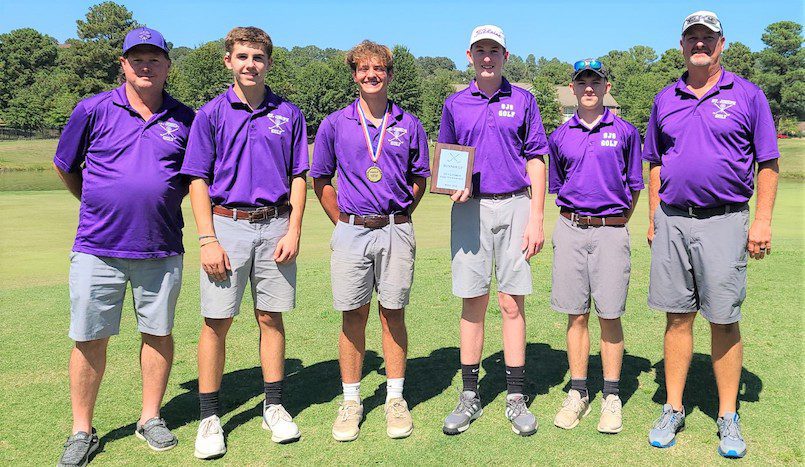 Both Bigelow and St. Joseph will be going to the Boys State Tournament on Oct. 6 at the Turkey Mountain Golf Course in Horseshoe Bend. Wilkes, from Izard County, and three qualifiers from Quitman will also be playing.