31 Dec 2021

Big flavor for the big game

By Don Bingham

No one wishes to spend endless time in the kitchen preparing for the festivities of the Super Bowl Party, the chef included! So here are some favorites of ours that you can prepare ahead of time for the number of guests you expect.

The little smokies, or small cocktail sausages, are one of the nation's top winners for party snacks; this barbecue sauce has been one of our favorites through the years. The recipe came from the original Betty Crocker Cookbook, and it never disappoints.

The cheese toast is a hearty, filling and rich concoction of cheeses toasted on French bread. We first enjoyed this recipe at a luncheon in the lovely home of Gay White, wife of former Governor Frank White. She shared the recipe with us, and it always brings back memories and is an excellent addition to any party.

There are many popcorn recipes available, but this one is our favorite. Boil the sauce for six minutes, then pour over the popped corn and toast it in a slow (200 degrees) oven for an hour. Enjoy these party foods, and may your team of choice take home the trophy! Thanks, Jessica Faulkner, for adding this to our family cookbook collection!

Bingham's Favorite BBQ Sauce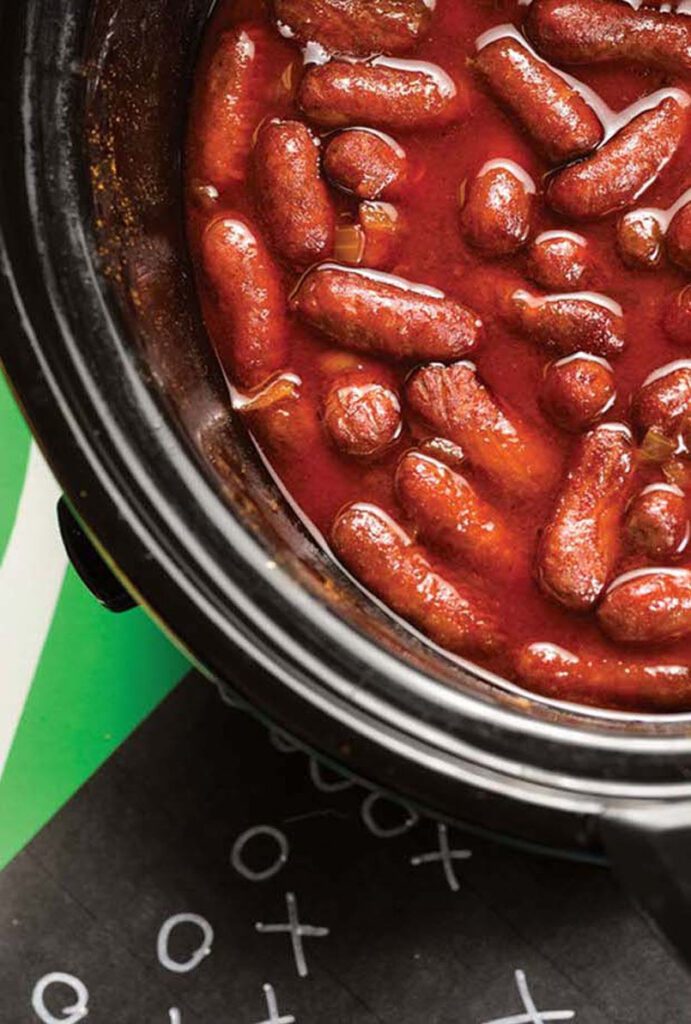 Can be served as an appetizer or a small wedge for a first course.
1 cup ketchup
1 tablespoon brown sugar
1/4 cup lemon juice
1/2 cup chopped onion
1 tablespoon Worcestershire Sauce
1/4 cup butter
1 tablespoon paprika
1/4 teaspoon pepper
Mix all ingredients and heat to boiling. Add little smokies. Serve in a crockpot on warm or low setting.
Gay White's Cheese Toast
Mix:
1/2 cup shredded pepper jack cheese
1/2 cup white cheddar
1/2 cup grated Parmesan
3/4 cup mayonnaise
1 (4.5 oz.) can green chilies
1 tablespoon ranch dressing mix
Spread this mixture on French bread and toast until bubbly.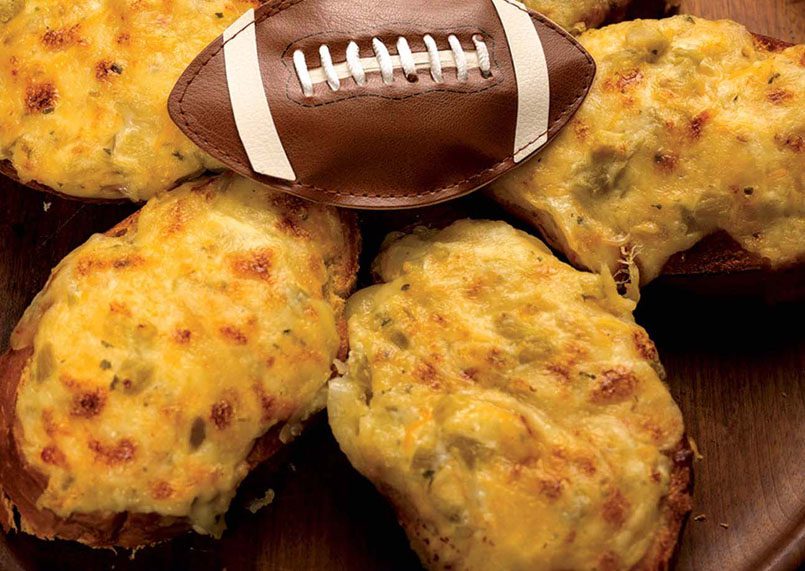 Caramel Popcorn
2 sticks butter
2 cups sugar
1/2 cup corn syrup
Boil the above ingredients for 6 minutes.
1 teaspoon baking soda
1 teaspoon salt
1/4 teaspoon cream of tartar
3-4 bags microwave popcorn, popped
Stir these remaining ingredients into the above mixture and toss into cooked popcorn. Then, spread popcorn on a lightly buttered baking pan and bake at 200 degrees for 1 hour.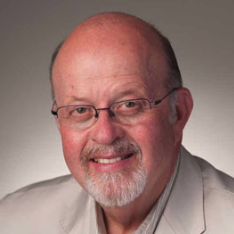 Latest posts by Don Bingham
(see all)