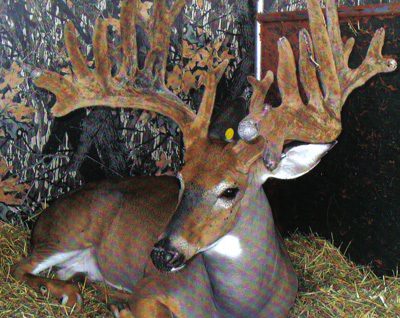 25 Jan 2012

Big Buck Classic this weekend

The 22nd Annual Arkansas Big Buck Classic will take place Friday through Sunday at the Arkansas State Fair Grounds in Little Rock.


The event is scheduled 1-9 p.m. Friday, 9 a.m.-9 p.m. Saturday and 9 a.m. to 6 p.m. Sunday.


Considered the largest outdoor and hunting show of its type in the mid-south, the Arkansas Big Buck Classic offers something for all ages, as well as non-hunters. Live animals, tree stands, deer blinds, outfitters, boats, exhibits, demonstrations and activities utilize virtually every building on the fairgrounds.


According to organizers, it is a tribute to the Arkansas hunter that the Big Buck Classic continues to showcase big deer from around the state year after year. The event offers a place for outdoorsmen to observe hunting success from different parts of the state in one location.


Friday has become the day to take the kids after school, with most concessions being priced at $1 for kids 12 and under.


The Arkansas State 4-H is hosting the "Natural State Clubhouse" at the Classic this year with tons of activities for kids – a free bowfish shoot, archery shoot, bait casting simulator and more.


For more information, visit bigbuckclassic.com.