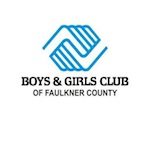 19 Jul 2011

BGC of Faulkner Co. hosts 2 fundraiser events

Posted at 7:59 PMh

in

News

The Boys and Girls Club of Faulkner County will host two special fundraising events this week. The 17th annual Auction Extravaganza is planned 6:30 p.m. Thursday at the Centennial Valley Events Center. The band Boom Kinetic is scheduled to perform, with both silent and live auctions planned.


Those attending are encouraged to wear white.


Tickets are $25 in advance and $30 at the door. To purchase tickets, please call 501.529.5222.


The 13th annual John Hawks Classic Golf Tournament will be held Friday, July 22, at the Greens at Nutters Chapel. For more information on the four-person scramble, please call 501.472.1978.


Proceeds from both events benefit the Boys and Girls Club.


Presenting sponsors are the John Hawks Foundation, Preferred Medical and Baptist Health.


For additional information about the Boys and Girls Club, please call 501.329.8849.