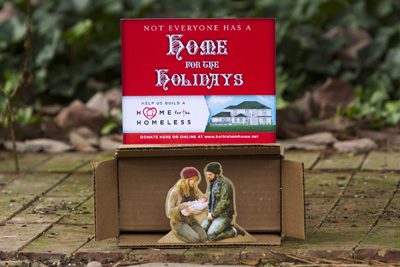 13 Dec

Bethlehem House seeks donations for new shelter

Individuals are being asked to help provide "Hope for the Homeless" by contributing through special collection boxes on display in Conway.


Money collected will be used to by Bethlehem House to build a new homeless shelter in Conway. The boxes will be available for donations until Monday, Jan. 16.


The goal of the capital campaign is $1.5 million.


Bethlehem House operates in three separate Conway locations – the original home on Faulkner Street, which serves families and single women; a leased duplex for single men and an off-site facility for administration.


"The house is 100-plus years old," said executive director Judi Lively. "It's in need of a lot of work, and it's also not large enough. We are able to serve about 21 people at the house, which has five bedrooms and a converted office. We continue to maintain a waiting list.


"It's a challenge to work out of three spaces and be able to make the impact that we want to make."


Johnny and Stacia Adams of Conway are serving as the co-chairmen of the "Hope for the Homeless" capital campaign. "This is a benevolent community," said Johnny Adams. "We feel strongly that the community will meet this need. Bethlehem House deserves a better facility.


If any businesses would like to have a collection box, please call 501.205.0905 or email [email protected]. Additional information is also available at www.bethlehemhouse.net.