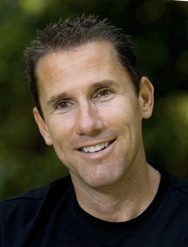 24 Feb 2011

Best-selling Author Nicholas Sparks at UCA

The evening will include a lecture followed by a question and answer session and a book signing.

As one of the world's most loved authors, Sparks has landed at the top of the New York Times Best Sellers List with more than 50 million copies sold of his 14 books. Among those, six were made into Hollywood motion pictures. They include The Notebook, Message in a Bottle, A Walk to Remember, Nights in Rodanthe, Dear John and The Last Song. These movies grossed more than $360 million and have been translated to more than 30 different languages.

"He's one of the highest-profile authors around," said Director of Public Appearances Jerry Biebesheimer, adding that Sparks was a good addition to the Distinguished Lecture Series.

Journalist Deborah Norville, humorist Dave Barry and director Spike Lee gave previous lectures in the series.

Entertainment Weekly declared Sparks as readers' No. 1 choice for favorite author, and People magazine named him "America's Sexiest Author".

Sparks is currently on his book tour for his latest novel, Safe Haven. His tour will take him through California, Florida, New York, and the West Coast and will also include public appearances.

Two more of his novels are in production for motion pictures: True Believer, due out in 2011, and The Lucky One, to be released in 2012.

Tickets, available at the UCA Ticket Central Box Office, are $10 for general public, $5 for University staff and faculty, $5 for students from other colleges, and free for students from UCA. For tickets, call 501.450-3265 or toll free from anywhere in Arkansas at 1-866-810-0012 or visit www.uca.edu/tickets.

For more information, contact Biebesheimer at 501.450-3682 or [email protected].