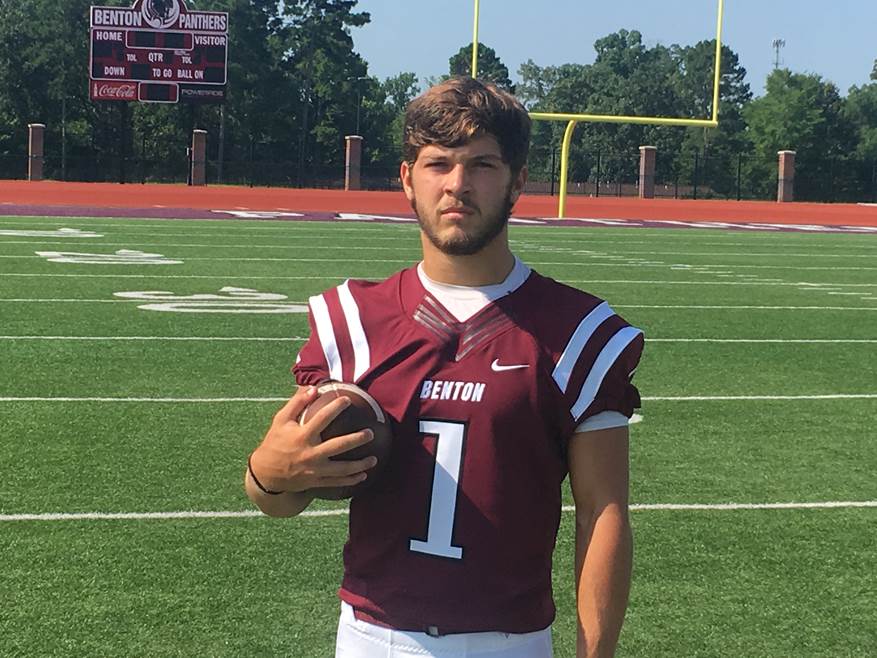 06 Aug 2016

BENTON: Panthers in the mix in 6A West

Conference: 6A West
Coach: Brad Harris
'15 Record: 9-3

The Benton Panthers challenged Pine Bluff (eventual 6A state champions) in 2015 for the 6A South title, falling in the Week 10 matchup, 41-28.

The Panthers won a 6A quarterfinals game after a first-round bye before falling to Greenwood in the semifinals. The Panthers will face significant change this fall, replacing more than half of their starters and following leadership of new head coach Brad Harris.


Senior Nate Beck takes over fulltime at quarterback after starting six games last fall. Brandon Hunter returns at running back. The senior rushed for more than 1,000 yards in 2015. Senior Preston Stone — a 501 Football Team honoree — aids in the rushing game. Senior Robert "Trey" Pepper leads the Panther receiving corps. Offensive linemen include seniors Jacob Cooper (a three-year starter), Brett Tittle, Ben Browning, Kyle Mayfield, Bryson Willis, Taylor Cochran; and juniors Jared Hastings and Noah McIntyre. Seniors Matt Warrick and Brayden Harris serve as kicker and punter, respectively.


Seniors Mel Hegwood and Chandler Clift return as starters on the defensive line. Harris is a returning all-conference starter at linebacker. Classmates Dawson Morris and Will White are also back at linebacker. Junior Beau Brewer started in relief last fall at safety. Stone helps lead the defense from his cornerback position.