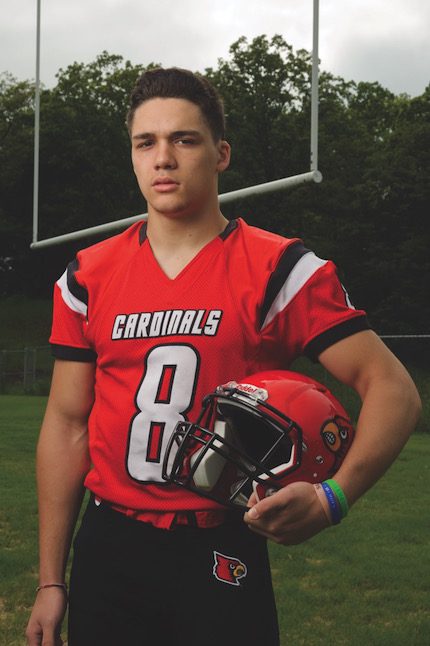 08 Aug 2015

BENTON HARMONY GROVE: Cardinals riding ground to playoffs

Conference: 5-3A
Coach: Jimmy "Red" Parker
'14 Record: 7-4 (5-2)


The Benton Harmony Grove Cardinals continued their ascent in 2014, finishing a school best 7-4 overall and earning another trip to the 3A playoffs.

A large part of the Cardinals' success over the last couple seasons has been the ground game. Senior all-state running back Jon Johnson, a 501 Football Team honoree, returns after a stellar 2014 campaign.


"Jon led the state in the regular season with 194 carries for 1,916 yards (9.9 yards per carry)," said Richard Moore, a Cardinal assistant coach.


Senior Dakota Rains takes over at quarterback. Senior Brinson Cornwell leads the receivers after an all-conference performance last fall. Seniors Brandon Williams, Kaleb Van Dorn, Jimmy Glenn and Caleb Wood provide upperclassmen leadership on the offensive line.


Van Dorn returns at defensive end after earning all-conference a year ago. Junior Blake Gwatney also starts on the defensive line. Williams was an all-conference performer at linebacker last fall. Cornwell and junior Dillon Hager lead the secondary.