19 Sep 2012

Bell twins bring 'double dose' of talent to 501 Football Team

by Levi Gilbert


Bryant football coach Paul Calley had a serious dilemma back in May.


He was staring down at a 501 Football Team nomination form, but he had two names in mind — two names that were inseparable — twins Aaron and Jalen Bell.

So Calley did the only thing he could do. He nominated both.


"You won't find more genuine young people than these two," Calley said. "What you see is what you get. They are great ambassadors for our school and our football team. Both Jalen and Aaron have been major contributors to our team since their sophomore year.


"They have both sacrificed individual glory to make our team better. Their unselfishness defines them, and they are the glue that holds us together. When we need a play, our coaches and their teammates expect them to make it."


Calley's words have proved true. When Bryant (2-1) has needed a big play — whether it was a key interception from Aaron early in a week two win over Little Rock Central or a late go-ahead rushing touchdown from Jalen in a week three victory against Little Rock Catholic — the Bell twins have answered the call for the Hornets.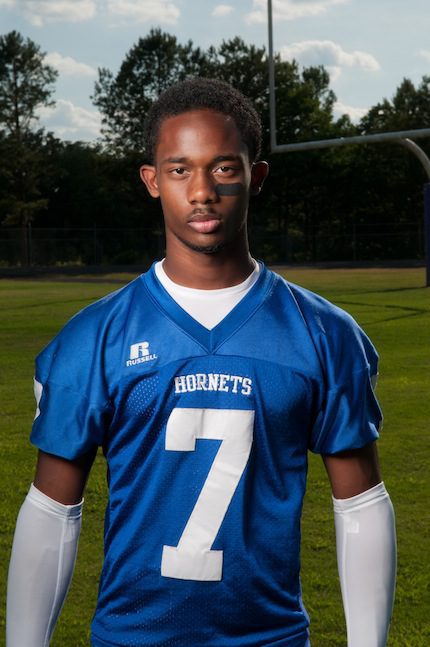 "I love playing with the team, having that bond with them and having fun on the field," Jalen said.

"Football has just always been a fun game," Aaron added. "I just enjoy being out there with my teammates."

The seniors give the Hornets a variety of weapons. Jalen is a quick and lean running back, and Aaron is a big-play threat at corner back and receiver, as well as a dangerous return man.

"Aaron's best qualities are his speed, fluidness and ball skills," Calley said. "He can cover a lot of ground and catch anything that gets close to him. Jalen's best qualities are his strength, vision and explosiveness. Both are extremely competitive and have a tremendous understanding of the game of football.

"Aaron is one of the most vocal leaders we have on the field while Jalen is the quiet type that leads by example. The special thing about these two is that they practice just as hard as they play, and they always put the team first!"

Jalen rushed for more than 500 yards and six touchdowns last fall; Aaron recorded more than 40 tackles, seven pass break-ups and tied the team lead in interceptions. Aaron also averaged 26 yards per return on kickoffs.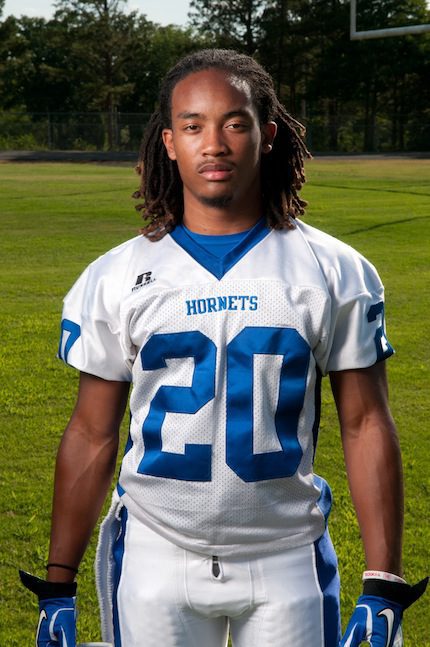 "Both Jalen and Aaron play football because they love it, but the will to win is their driving force," Calley said. "I have seen them compete just as hard against one another as they do our competition. They push each other to get better, and occasionally the competition gets heated and some trash talking occurs between the two, but it's the only time you will ever hear it from them."

A little sibling rivalry is to be expected.

"We're on different sides of the ball most times, so it's definitely a competition each day in practice," Aaron said.

So who gets the best of these daily brother-on-brother battles? Both Bells were quick to say, "I do."

"They are classy young men that do their talking on the field with their style of play," Calley said. "They are always focused, intense and determined. Both relish the opportunity to play against good teams, and the bigger the game, the better they perform.

"They are always there to help their teammates, no matter what the other player's grade or talent level might be. It can be as simple as loaning a pair of shorts, giving help with an algebra problem or being extended coaches on the field. I've seen them both do these things. It is a rare quality you find in young people in today's society. I feel that our team is more of a family because of Aaron and Jalen."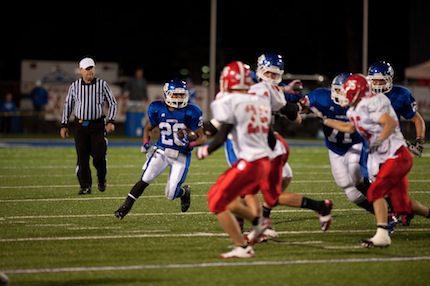 The Bells have made a big impact on the Hornets early this year, but it's their impact off the field that is just as measurable. The twins have volunteered their time by helping with Special Olympics and the Saline Memorial Hospital 5K, reading to Bryant Elementary students during Read Across America Week and organizing a group of players to assist with Hurricane Elementary's Parent Night. They are also volunteer mentors at the Bryant Boys and Girls Club.

"I volunteer anywhere I can," Jalen said.

The 501 Football Team selection process is weighted equally between contributions on the field and off it.

"Aaron is constantly asking me what the team can do to give back to the community," Calley said. "When presented with the opportunity, both young men are always the first to volunteer. Both are also very active in their church and have a strong faith in God. I chose Aaron to h
ead our team FCA chapter because he is so outspoken and unafraid to profess his faith. They have been taught by their parents how important it is to give back to the community, and they do everything within their power to make a contribution."

Bryant starts 7A/6A South conference play Friday against Saline County rival Benton in the Salt Bowl. The Bells will no doubt be right in the thick of all the action.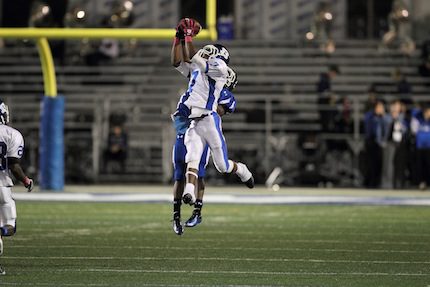 "These two are so different in some ways, yet they are so much alike in others," Calley said. "Aaron is an accomplished singer, very easy going and enjoys the spotlight. Jalen is all business, more reserved and prefers to stay in the background. That's off the field.

"On the field they are just alike — vocal and emotional leaders that love to compete and love to win! They are a joy to coach and great teammates. I can honestly say our staff and their teammates feel truly blessed to have a DOUBLE DOSE of these two exceptional young men!"