29 Nov 2022

Beebe's busiest badger

By Carol Rolf

There does not seem to be just one adjective to describe Nataleigh Lindsey. Active. Busy. Outgoing. Industrious. These are just a few of the words that describe the 17-year-old senior at Beebe High School, who is involved in a myriad of activities.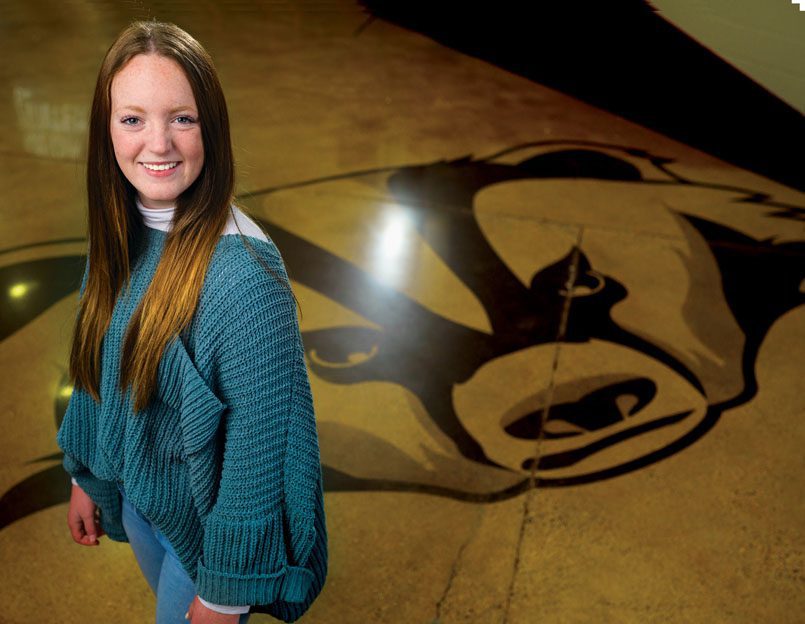 Nataleigh is a cheerleader, a thespian, an honor student, a future medical professional and, most recently, a homecoming queen. "Nataleigh is not defined by any one group or organization," said her high school principal, Karla Tarkington, Ed.D. "She is always happy and is friendly to everyone. She is not afraid to come to me with suggestions about how we can improve our school. She is not only willing to provide suggestions but will roll up her sleeves and do the work needed to make BHS a better place."
Nataleigh is a daughter of Nathan and Brandi Lindsey. She has one brother, Langston Lindsey, 19. She hopes to be a Highest Honors graduate in 2023 and is currently maintaining a 4.1 GPA. After graduation, she plans to attend Harding University and major in nursing. "I want to be a pediatric nurse," she said. "But that might change. I want to explore all my options."
She plans to visit Greece next summer as part of the university's Study Abroad Program. Nataleigh has been a cheerleader and in the Drama Club for three years. She is president this year.
"Since the first day she stepped on the stage for our program, she has never given less than her best," said Cortnie DeVore-Byrd, drama teacher. "She has been the lead in several productions, always balancing all her activities, holding down a job, and always serving as an example of what hard work and dedication can bring to a performance. She is a great friend and a teacher's dream."
Natalie has been a member of the school choir for seven years, singing alto 2. "I was All-State one year and All-Region for six years," she said.
As a future medical professional, Nataleigh is a member of HOSA-Future Health Professionals, which, according to hosa.org, was formerly known as Health Occupations Students of America. She is also vice president of Arkansas HOSA. "Nataleigh is a model for our 2,000+ Arkansas HOSA-Future Health Professionals." said Matt Burns, HOSA state adviser.
"I am beyond impressed with Nataleigh's work ethic, community involvement and passion for serving others," Burns said. "What many may not know about her is that she does all these activities while working part-time for a doughnut shop, often working several hours very early each morning," he said. "This drive and work ethic is above and beyond, and I'm excited to see Nataleigh be recognized for her achievements."
Paula Dodge, instructor in the medical professions program and HOSA adviser for Beebe, said Nataleigh has been involved in HOSA far longer than her high school career.
"When she was in fifth grade, she started tagging along with me to HOSA events," said Dodge, who is Nataleigh's aunt. "She even went to HOSA Nationals in Nashville, Tenn., with me that year. She told me while we were in Nashville that was going to be her one day.
"Fast-forward to high school, and she has been active in HOSA all four years," Dodge said.
Another special honor came Nataleigh's way Oct. 7. She was selected Homecoming Queen by the student body at Beebe High School. "My dad escorted me out onto the field," she said. "That was so much fun."