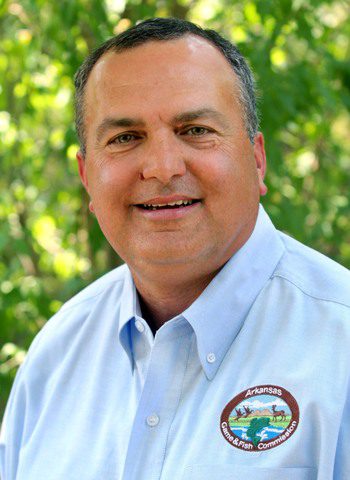 12 Oct 2011

Beebe names Cook new Arkansas Game and Fish commissioner

Gov. Mike Beebe recently named Steve Cook of Malvern as the newest commissioner of the Arkansas Game and Fish Commission.


"Steve was imbued with a philosophy of conservation as a young man, and has never wavered from his dedication to that cause," Governor Beebe said. "I am confident that the will work to protect fish and wildlife and their habitats for both current and future generations."


Cook, 49, was born and raised in Hot Spring County, and grew up learning to hunt and fish along the Ouachita River. He has been involved with Ducks Unlimited for more than 30 years, serving previously as the Arkansas state chairman.

Currently, he is a regional vice-president for the national organization. Cook is a member of the Wild Turkey Federation, Pheasants Forever, and other conservation causes.


In addition, Cook has served on the executive committee of the Arkansas State Police Foundation and as a longtime commander of the Hot Spring County Sheriff's Office's Reserve Deputies.


Cook, whose term will expire July 1, 2018, replaces Craig Campbell of Little Rock.