19 Aug

BEEBE: Badgers return experience, lack depth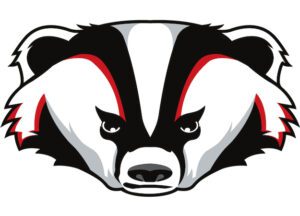 Conference: 5A Central
Coach: John Shannon
'17 Record: 4-6
Through the first four weeks of the season, the Beebe Badgers looked primed for a nice run at 3-1, but it just wasn't to be.
"We got off to a good start, but the injury bug hit and we could not overcome it," Coach John Shannon said.
With starters back at 15 positions, success is within reach for the Badgers.
Senior Alex Boyce moves to quarterback after playing receiver last year. Senior Taylor Boyce rushed for 960 yards and eight touchdowns as a junior. Senior Luke Oakley is the Badgers' primary receiver, and senior Wade King starts at tight end. Starting offensive linemen include seniors Callie Neal, Quinton Johnson and Cameron Gooden and juniors Noah Jolly and Maverick Payne. Sophomore Jaime Rodriguez takes over the kicking duties.
Senior Cade Harlin and King man the tackles on the defensive line. Juniors Alex Rucker and Logan Bowman also contribute on the defensive line. Senior Braden Healy is back at middle linebacker alongside fellow returning starters Alex Boyce and Oakley. Junior Gage House holds down a corner back spot, and Taylor Boyce returns at safety. Senior Hunter Orman starts at the other corner.
"We think we will be much better if we can stay healthy," Shannon said. "We have a lot of returning starters, but no depth. We should be good on defense. The offense will need a little time to catch up. The 5A Central is the toughest conference in the state."
5 Players to Watch: 
Alex Boyce (Sr. QB/LB)
Taylor Boyce (Sr. RB/DB)
Wade King (Sr. TE/DL)
Luke Oakley (Sr. WR/LB)
Braden Healy (Sr. LB)
1 Must-see Game:
"Little Rock Parkview may be the game that decides a playoff spot." — Shannon
2018 Schedule:
Aug. 31at Greenbrier
Sept. 7 Lonoke
Sept. 14 at Vilonia
Sept. 21 at Parkview
Sept. 28 Watson Chapel
Oct. 5 at White Hall
Oct. 12 Pulaski Academy
Oct. 19 at Maumelle
Oct. 26 Fair
Nov. 1 Little Rock Christian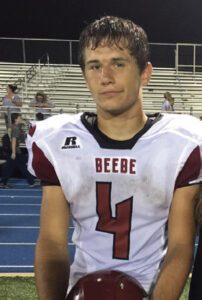 501 Football Team '18
Taylor Boyce
Classification: Sr.
Position: RB/DB
On the field: He is a great competitor.
Off the field: Very Smart in the classroom. Helps with several community service projects.