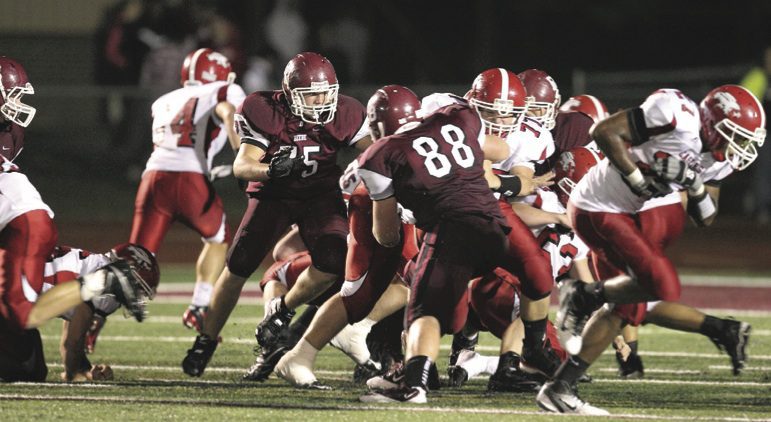 12 Aug

BEEBE: Badgers rely on strength in 2012

Classification: 5A East
Coach: John Shannon
Last Season: 7-5 (4-3)


The Beebe Badgers finished third in the 5A East last fall and stunned Watson Chapel on the road in the first round of the playoffs, 54-48.
The Badgers will depend on their strengths on both sides of the line of scrimmage to reach the playoffs again this year.

Senior tight end/defensive tackle and 501 Football Team honoree Brody Welcher (6-1, 245) returns after an all-state performance in 2011.

"Welcher is probably our best football player," Coach John Shannon said. "He is a hard worker and a great leader."
Two running backs return with experience — senior Michael Kirby (5-5, 155) and junior Eric Thorne (5-11, 195).

Juniors Dustin Skinner (6-0, 250) and Daniel Gann (5-11, 210) return on the defensive line at nose guard and tackle, respectively.

"We feel good about both our offensive and defensive lines," Shannon said. "We have a lot of returning starters on both sides, so we feel good about that. If we can get our secondary and quarterback play up to par, we feel like we have a chance to be a pretty good football team, but both of those areas are still question marks at this time.
"We feel confident that we're one of the best four teams in the conference right now. We feel like, with a little luck, we could be even No. 2 and earn No. 1 if we got the right breaks. We feel like we're one of the top four teams in the conference."

501 Football Team 2012 –

Brody Welcher
Classification: Senior

Position: TE/DT

On the field: Hard worker and a great leader.

Off the field: Great student and a good example to the whole student body.
Community work: Brody is always first to step up and help with projects or work that needs to be done.

Sportsmanship: Very competitive on the field but recognizes and appreciates the talents and skills of both teammates and rival athletes.

Classroom: Brody is very loyal and because of his good nature, he makes friends very easily. He is also a good student.

Last season: He started at tight end all year and when we had some injuries, he started at tight end and defensive tackle. He did a great job at both.