19 Dec 2012

Beast Feast tickets on sale

Plans have been announced and tickets are on sale for the 12th Annual Beast Feast hosted by the men's ministry at Second Baptist Church.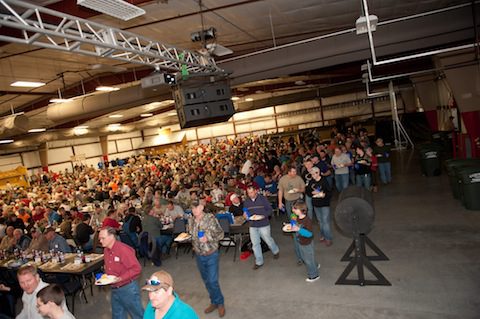 The event is scheduled Saturday, Feb. 9, at the Conway Expo Center and Fairgrounds. The expo begins at 1 p.m., with the dinner and program at 5 p.m.

Beast Feast is held each winter and is open to men and boys of all ages. The event features games, entertainment, prizes, live music, food and speakers.

Special guests this year are Alex Kendrick and the worship band Preservation Theory.

Kendrick has served since 1999 as an associate pastor for Sherwood Baptist Church in Albany, Ga. He oversees the motion picture ministry of Sherwood Pictures and was the lead actor in "Facing the Giants" and "Courageous." Preservation Theory is back by popular demand from its performance at last year's Beast Feast.

Tickets are still $20 each and can be purchased online at beastfeastarkansas.com or at the Second Baptist Church office during normal business hours.

Those attending are encouraged to support local food banks by bringing non-perishable food items. Attendees will get an entry into a special prize drawing for every item they bring. Last year, organizers collected more than 100 cases of food that were donated.

For more information, visit the Beast Feast Arkansas website or Facebook page.