16 Apr 2021

Bears travel to Red Wolves Open

CONWAY – The University of Central Arkansas men's and women's track & field teams return to action on Friday and Saturday for the Red Wolves Open in Jonesboro, Arkansas. The Bears will be joined by host Arkansas State, Arkansas-Pine Bluff, Little Rock, Memphis, Christian Brothers, Rhodes, and Southwest Baptist.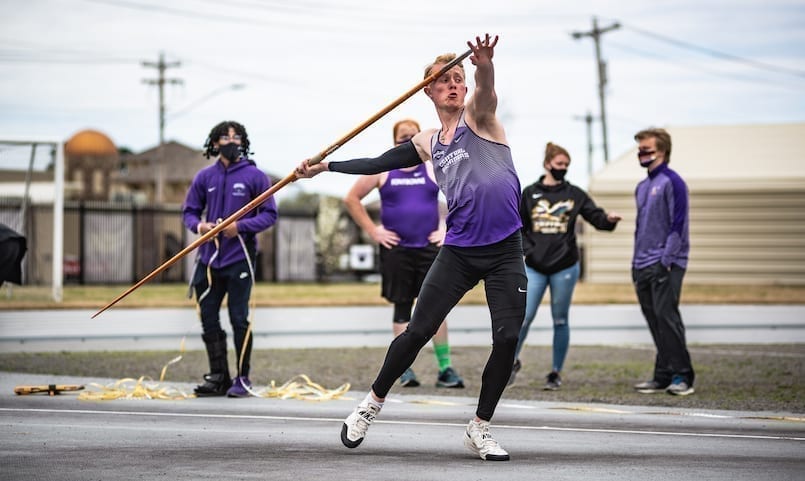 Aysha Anderson, Jada Bailey, Charlotte Blair, Anna Bommes, Zailey Chaffin, Taylor Coleman, Ajah Criner, Kaylei Gober, Ayana Harris, Lyndsey Hover, Natalie Lark, Megan Lee, Natalie Louw, Kendelle McCoy, Abby McMillin, Sarah Grace Meek, Jenny Peake, Marie Møller Schmidt, Tyler Rose, and Jordan Yrigoyen will represent the UCA women.
Criner is currently ranked No. 7 in the Southland in the 100m with a time of 11.89. Rose has the SLC's fourth-best run in the 400m with an effort of 56.00. Harris currently holds the SLC's No. 4 time in the 100m hurdles with a 14.02. Anderson has the Southland's 10th-best time in the 100m hurdles (14.38) and the eighth-best mark in the 400m hurdles (1:02.53). Coleman is currently ranked ninth in the long jump with a distance of 5.93m (19-5.5).
On the men's side, Johnson Adegbite, Luke Anthony, Williem Artis, Jordan Atkins, Parker Benefield, Brett Borchert, Luke Consbruck, Timon Dresselhaus, Jaden Harris, Niklas Iking, Zachary Jewell, Timquorian Johnson, Tristan LaVan, Tannar Moix, Emmanuel Olie, Brayden Ortiz TJ Robinson, Grant Southerland, Wesley Suen, Jalal Taylor, Jared Touart, Alec Townsley, Bruce White, and Ryan Yarde will be in action for the men.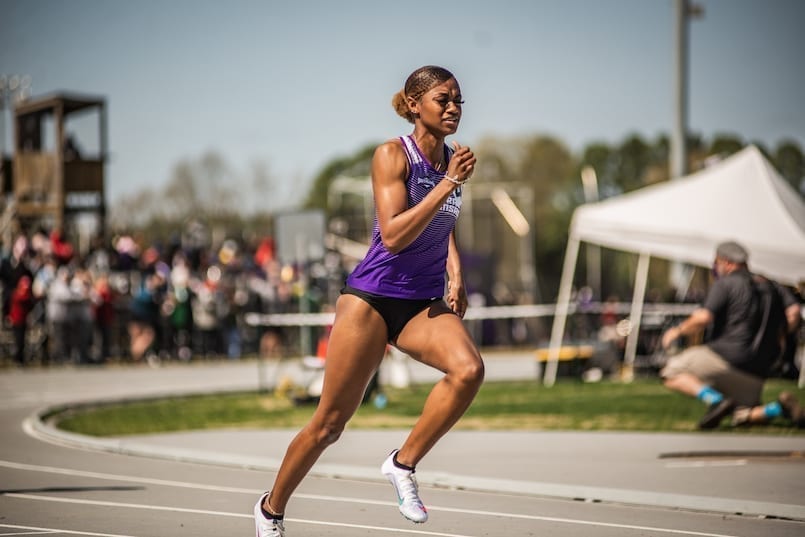 Jewell currently holds the nation's 62nd-fastest time in the 100m with a mark of 10.43 and ranks No. 7 in the Southland. LaVan holds the Southland's eighth-best mark in the 400m with a 47.86. Robinson is currently No. 96 in the NCAA with a run of 1:50.77 in the 800m, which is third best in the SLC. Atkins is 10th in the conference in the 110m hurdles with an effort of 14.46. Taylor is ranked 10th in the Southland in the triple jump with a leap of 13.82m (45-4.25).
The meet is scheduled for a 3 p.m. start on Friday with the women's hammer throw with the men to follow its completion. Saturday will begin with the men's shot put at 10:30 a.m. with running events beginning at 1 p.m. with the women's 4x100m relay.