24 May 2023

Bears sign New Mexico's Carr

CONWAY — The University of Central Arkansas Bears have signed center Caleb Carr for the 2023-24 season, according to head coach Anthony Boone.


Carr is a 6-foot-10, 250-pounder from Las Cruces (N.M.) High School. He averaged 14 points and 6. 5 rebounds per game for the Bulldawgs. He was a first-team All-District selection and a NMHSCA 5A All-Star team selection.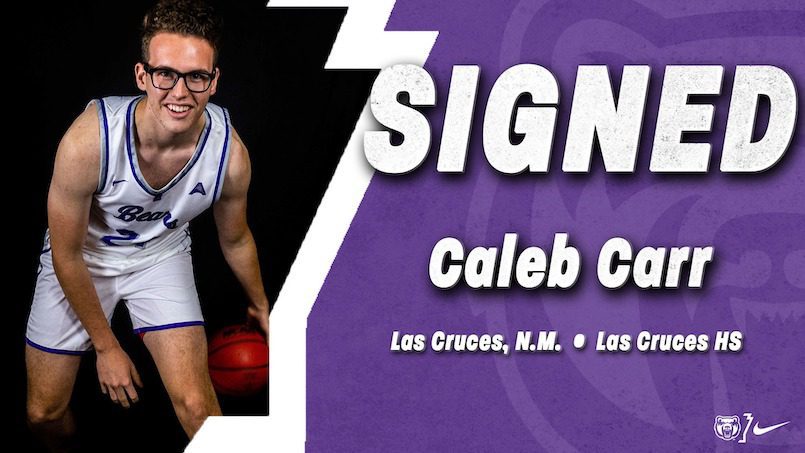 Carr was a member of the National Honor Society and was a four-time Las Cruces High School outstanding academic achievement recipient.

"Caleb is someone that we have followed for quite some time," said Boone. "His progression over the past few years is a testament to his work ethic. Being 6-10, 250 at the age of 17 has us believing that he is just scratching the surface of where he is headed. 

"We are extremely excited to add this young man to the family. His character and proven track record in the classroom align very well with who we are."