15 Nov 2023

Bears sign 7-footer from Canada

CONWAY — The University of Central Arkansas Bears have signed Arden Begaj to an NCAA letter of intent to join the men's basketball program.

Begaj is a 7-foot, 205-pounder from Toronto, Canada, who played at Bill Crothers Secondary School, where he had a 4.0 grade-point average. His family is originally from Albania.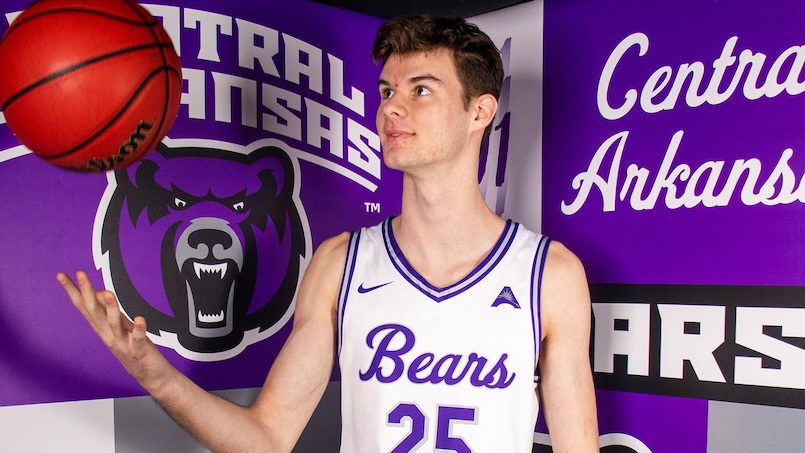 While playing for the 2023 U18 FIBA European Championship Division B team from Albania, Begaj averaged 15 points, 8.4 rebounds, 3.8 assists and 1.3 blocks per game.
Arden is a remarkable young man and a great fit for our program," said UCA head coach Anthony Boone. "He values education and is an outstanding student. On the court, Arden will provide offensive versatility with his shooting and ball-handling ability, and he can guard multiple positions and be a shot-blocking presence.
"I am eagerly looking forward to Arden joining us."