07 Jul 2021

Bears set for 16-game ASUN schedule

The University of Central Arkansas Bears will embark on their first 16-game ASUN Conference basketball schedule beginning in early January.


After 15 seasons in the Southland Conference, the Bears will have a whole new slate of conference opponents when the 2021-22 season gets underway on Jan. 6. UCA opens on the road, playing at Eastern Kentucky in Richmond, Ky.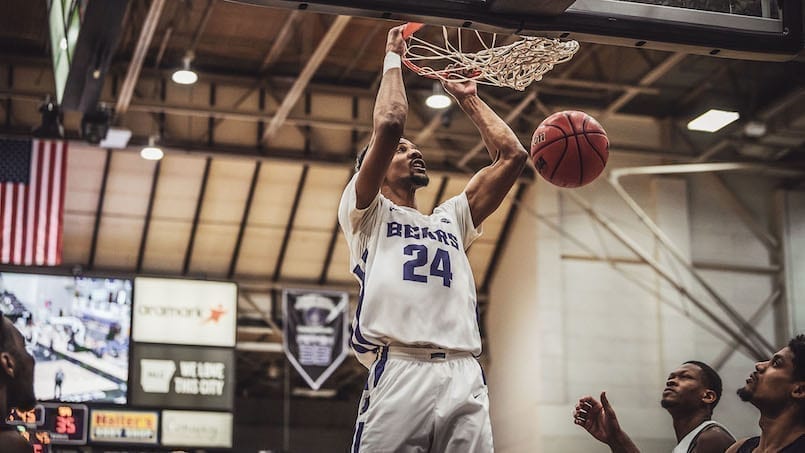 The Bears will compete in the ASUN West Division alongside fellow newcomers EKU and Jacksonville State, along with North Alabama, Lipscomb and Bellarmine. The East Division will consist of Kennesaw State, Florida Gulf Coast, Jacksonville, North Florida, Stetson and Liberty.

Each team will play its divisional schools twice (home and away) and will play each of the schools from the opposite division once to complete a 16-game schedule.

"It's going to be brand new for all of us except (assistant) Coach (John) Cranford," said UCA head coach Anthony Boone. "He has a little experience because he was at Liberty, so he has a little knowledge of some of these places. So lots of unfamiliar territory we're going to be up against.

"But at the same time, we're painting that picture for our staff and the players, that it's new challenges and new experiences, and an exciting opportunity to really establish something good for our program going into this new conference."

The team will host Lipscomb on Jan. 8 in its first ASUN matchup at the Farris Center, as part of one of six doubleheaders with the Sugar Bears. UCA and Lipscomb last played in the second round of the NAIA National Tournament in Kansas City, Mo., in March of 1990.

UCA plays at Bellarmine (Louisville, Ky.) on Jan. 13 and hosts UNA on Jan. 15. UCA and UNA were old opponents in the Gulf South Conference at the NCAA Division II level, playing seven times from 1993 to 2005.

Jacksonville State (Jan. 20) and Liberty (doubleheader on Jan. 22) close out a three-game homestand at the Farris Center. UCA then embarks on a two-game road swing through The Sunshine State, playing at North Florida on Jan. 27 and at Jacksonville on Jan. 29. Both of those schools are located in Jacksonville, Fla. The other two Florida schools come to Conway for doubleheaders on Feb. 3 (FGCU) and Feb. 5 (Stetson).

The Bears play at Kennesaw State on Feb. 9 and at Jacksonville State on Feb. 12 before hosting Bellarmine on Feb. 16 and EKU (doubleheader) on Feb. 19. UCA then closes out the regular season with road games at UNA in Florence, Ala. (Feb. 23) and Lipscomb in Nashville, Tenn. (Feb. 26).

The ASUN Conference Tournament (dates to be determined) will include all 12 teams and will be played on campus sites, with the higher seed hosting.

"The competition in the ASUN is really good," said Boone. "It's similar to the Southland in that there are some really strong teams. Liberty has been really, really good over the last few years. Lipscomb has had a really good program for quite some time, and Bellarmine has run a really good program for a long time. And of course, Florida Gulf Coast had their run in the NCAA Tournament a few years ago, and they have a really good program."

Boone said he and his staff and players are looking forward to the new challenge. "There will be lots of new challenges but it will be exciting," he said. "They're going to be some good times, they're going to be some frustrating times. But through it all, it's still the game of basketball and we're going to place most of the emphasis on ourselves and what we can do to be good."