13 Apr

Bears roll past Trojans

LITTLE ROCK — The University of Central Arkansas Bears rode a six-run eighth inning to an 11-5 victory over the Little Rock Trojans in the second of three meetings in the "Governor's I-40 Showdown" on Tuesday afternoon at Gary Hogan Field.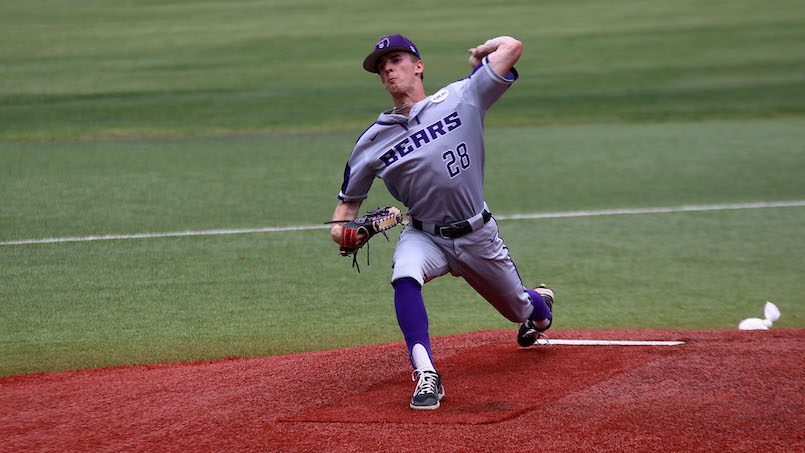 The Bears (14-17) improved to 2-0 against the Trojans (16-13) this season on the strength of a solid performance on the mound by first-time starter Jack Haley. The sophomore left hander from Sherwood went six innings, allowing four hits and three runs while striking out four to earn his second career victory. Meanwhile, the Trojans used nine different pitchers, with their second hurler Matthew Davis taking the loss, allowing three runs in 1 2/3 innings.

UCA sophomore centerfielder Drew Sturgeon put together his second five-RBI game of the season, finishing 3 for 5 with his first career home run, a two-run blast in the eighth inning that brought across UCA's final two runs. UCA also got two runs in the inning when Connor Emmet and Hunter HIcks were both hit by pitches with the bases loaded. Two wild pitches and a groundout RBI by Andrew Pollum preceded Sturgeon's home run.

Little Rock took an early 1-0 lead in the second inning before the Bears scored a combined five runs in the third and fourth innings to take the lead for good. Sturgeon's three-run double off the left-center wall accounted for all the runs in the third inning. In the fourth, Hunter Hicks had a two-run double to the exact same spot in left center, good for a 5-1 lead.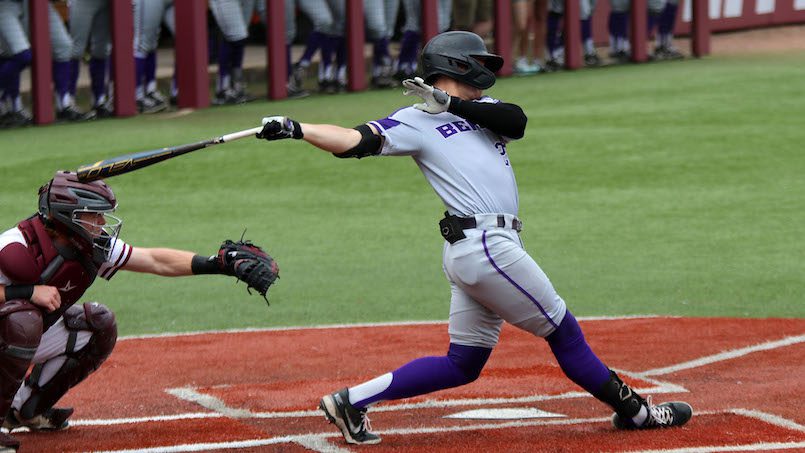 HIcks, a junior from Sheridan, Ark., was 1 for 2 with 3 RBI and two runs scored. He was hit by a pitch three times and also drew a conventional walk. UCA finished with 10 hits, including two each by sophomore catcher Connor Flagg and redshirt freshman second baseman Tanner Leonard.

A combination of Spencer Nelson, Trent Gregson and John Breaux finished out the game on the mound for the Bears, allowing two runs. 

UCA, which has won three straight games, returns to ASUN Conference play beginning today at Eastern Kentucky. The Bears and Colonels are tied for first in the ASUN West with 8-4 records. Game times are 5 p.m. (CT) Thursday, 3 p.m. Friday and 11 a.m. Saturday in Richmond, Ky.