23 Aug 2023

Bears picked 2nd in 1st UAC preseason poll

CONWAY — The University of Central Arkansas Bears were the second choice in the first United Athletic Conference (UAC) football coaches' poll released Monday.


UCA received a league-best five first-place votes and 69 overall points but finished second to Eastern Kentucky, which had 71 total points and two first-place votes.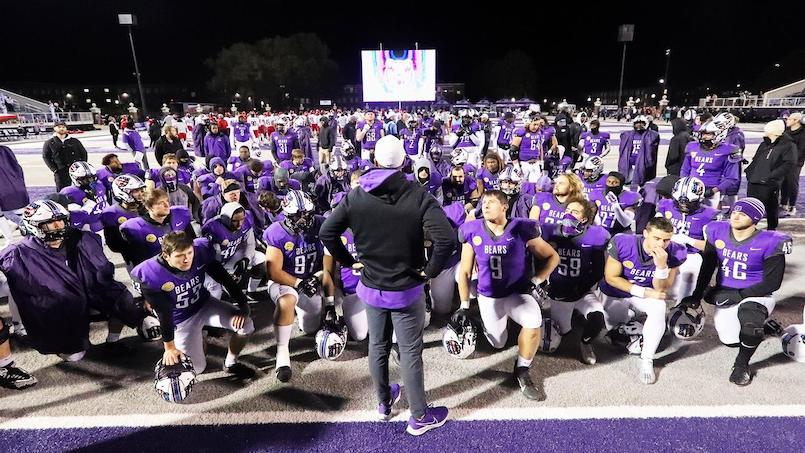 The remainder of the field for the first-year conference included: Austin Peay, Stephen F. Austin, Abilene Christian, Tarleton State, Utah Tech and Southern Utah tied for seventh and North Alabama.

"It is always nice to be recognized by your peers in preseason polls," said UCA head coach Nathan Brown. "But we know as well as everyone in this league that it only matters in November. We have a lot of production back, so I'm not surprised we were picked in the top third of the league. Now it's a challenge to get to the top as the season plays out."
Brown said the new league, a combination of ASUN and WAC schools, will provide a big test for everyone.

"This is a very strong league from top to bottom," Brown said. "We are going to have to play winning football week in and week out to have a chance in November. I like our team and think they will accept this challenge."

UAC PRESEASON COACHES' POLL

1. Eastern Kentucky (2) 71
2. Central Arkansas (5) 69
3. Austin Peay (1) 57
4. Stephen F. Austin 54
5. Abilene Christian 52
6. Tarleton State 37
7. Utah Tech (1) 25
    Southern Utah 25
9. North Alabama 15