14 Sep

Bears finish eighth in Green Wave Fall Classic

NEW ORLEANS, La. — With the final scorecards calculated and verified, the Central Arkansas women's golf team finished its first event of the fall on Tuesday, placing eighth in the Green Wave Fall Classic. Led by senior Elin Kumlin's top-25 finish, the Bears had three golfers fire a third round at par or under on Tuesday as UCA recorded a team score of 5-over 869, the second-best three-round score in school history.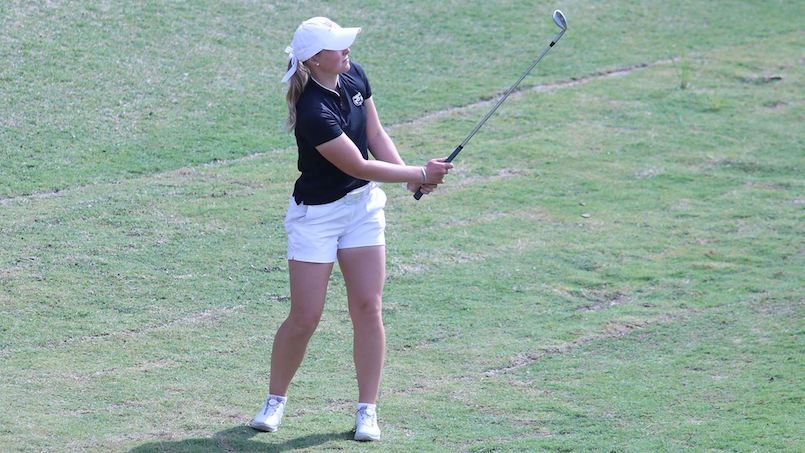 Kumlin rounded out her final round shooting a even-par 72, taking home a 2-under 214 after three rounds. All said and done, she finished in 22nd.
Madison Holmes, playing as an individual, tallied a third round score of 70, jumping 10 spots into 31st. Tied with her at the final score of 1-over 217, freshman Valeria Ramirez also tied in 31st, hitting a 1-under 71 in the final round of her first event in Purple and Gray.
Just below that pair, Pim-orn Thitisup edged finished 35th after playing her way to a 2-over 74 in the third round. Her final score of 218 landed her two strokes over par. Tania Nunez ended the event at a 7-over 223 after firing a third-round score of 76. Pear Rittawee also checked in in that vicinity, landing at a 9-over 225.
LSU took home team honors, outdueling Nebraska in the third round to win by three strokes. With the Cornhuskers in second place, Tulsa brought home the final spot in the top three. As for the player leaderboard, Nebraska's Kelli Strand won the individual honors, finishing 14 strokes under par.
Next up on the docket for the Bears, the team will play in the Golfweek Red Sky Classic in Wolcott, Colo., in a couple of weeks. The Classic, being played from Sept. 26-28, marks the final event of the month of September for Central Arkansas.