11 Jan 2023

Bears falter against hot-shooting Governors

CLARKSVILLE, Tenn. – Playing shorthanded, along with playing four games in eight days, finally caught up with the University of Central Arkansas Bears last Saturday in an 86-62 loss to the Austin Peay Governors at the Dunn Center.


The Bears (5-12, 0-4) played their third consecutive game without three players, including one starter, and their second game without head coach Anthony Boone. UCA also ran into a hot-shooting APSU team that shot 55.2 percent on its home floor and connected on nine three-pointers.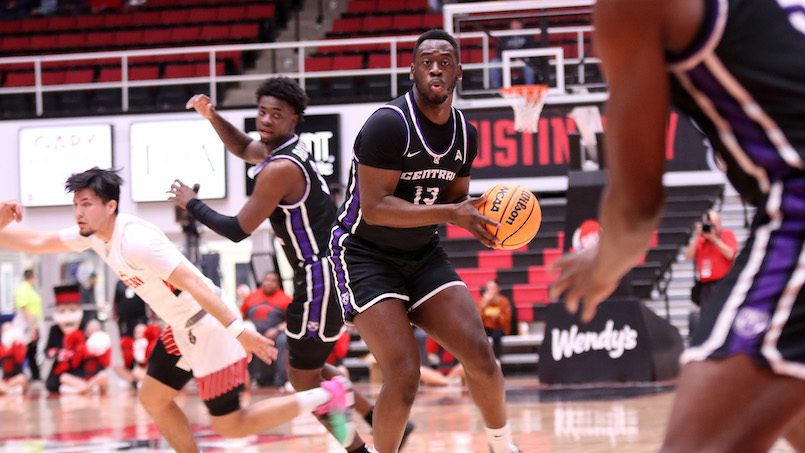 The Bears lost in overtime to Florida Gulf Coast and by two points to Eastern Kentucky in the first two games playing without starting guard Collin Cooper and key reserve Elias Cato. But they had no answer for the hot-shooting Governors on their home floor on Saturday.

The Governors (8-9, 2-2) got 17 points (4 of 5 from three-point range) from 5-foot-10 freshman guard Guy Fauntleroy, who entered the game averaging 2.9 points per game. Cameron Copeland also scored 17 for APSU. APSU outrebounded UCA 32-23, including 11 offensive rebounds. UCA also had 16 turnovers that led to 24 points for APSU.

"Austin Peay is a tough team, and I think they're coming together right now," said acting head coach Brock Widders. "I think they've got some guys back healthy. They have some guys in the middle that are tough.

"That's two games in a row where we've been beaten by 8 or 9 on the boards. They got 13 more attempts than us. That's like starting a basketball game where you play offense 13 times, and play defense 13 times. The odds are not good when you go that."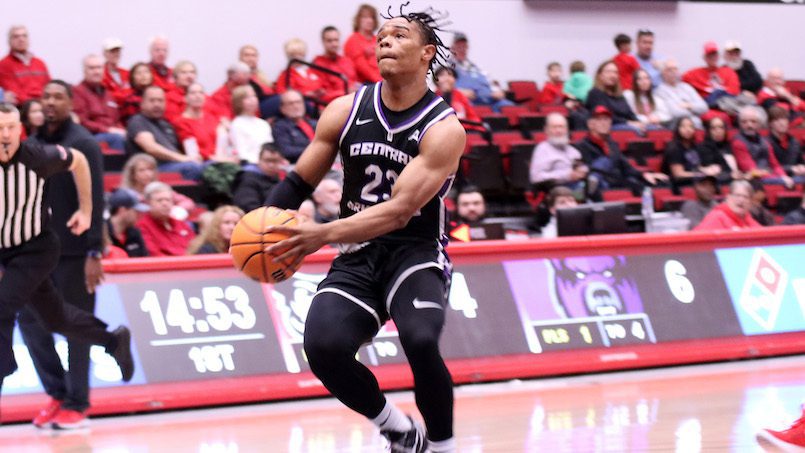 APSU used a 12-0 scoring run midway through the first half to pull out to a 12-point halftime lead on UCA. The Bears, who shot just 41.7 percent from the field in the opening half, had seven players in the scoring column, with Eddy Kayouloud, Camren Hunter and V.J. Reeves had six points each.

APSU, which was well above 50 percent from the field for most of the first 20 minutes, got 12 points from Cameron Copeland and made four three-pointers while holding UCA to 1 of 6 from beyond the arc.

UCA's leading scorer Camren Hunter was limited by sickness but still played 27 minutes with 13 points, 5 rebounds and 4 assists.

"Cam was probably about 50 percent today," said Widders. "But he's a warrior, that's who he is. He's going to go out there and give it his all. Along with that, you have Lewis McDaniel, one of the best teammates in the locker room, one of the hardest workers on the practice floor. So yes, Cam's minutes were limited a little bit, but Lewis was big."

The Governor's lead reached as much as 28 points in the second half as they outscored the Bears 45-33 in the second half.

"A lot has happened over the last seven days," said Widders. "And obviously playing four games in that amount of time, it has been hard on us. To have three guys out, our head coach out. But we're not going to make excuses, and we're not going to quit. That was our message in the locker room."

UCA continues its road swing this week, playing at Queens in Charlotte, N.C. today and at Liberty in Lynchburg, Va., on Saturday.