30 Mar 2022

Bears fall in 11 innings to Red Wolves

JONESBORO — The Arkansas State Red Wolves got a walk-off base hit in the bottom of the 11th inning to beat the University of Central Arkansas Bears 4-3 on Tuesday night at Tomlinson-Kell FIeld.


The Red Wolves (5-17) broke a 13-game losing streak, but it took 11 innings to do it. UCA sophomore right hander Trent Gregson was dominant out of the bullpen, entering in the seventh and striking out a career-high 10 batters and allowing just two hits.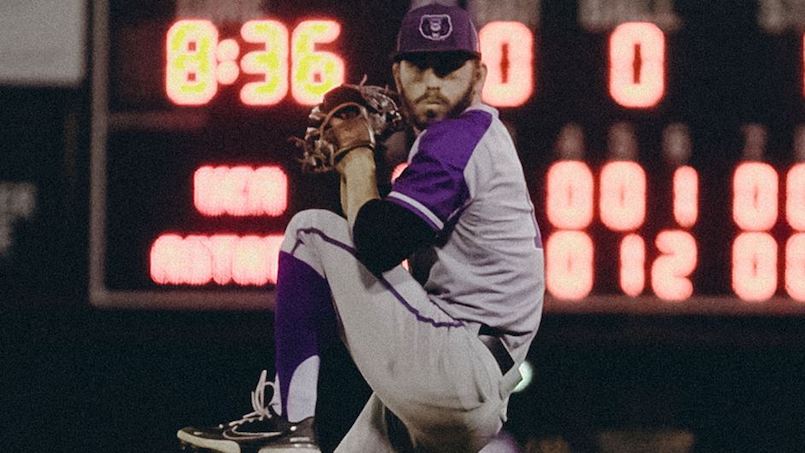 ASU got a leadoff base hit in the 11th, followed by a hit batter. Gregson got a bunt pop-up out and a sacrifice bunt to get the first two outs. With runners on second and third for the Red Wolves, first baseman MIckey Coyne slipped a base hit through the right side of the infield for the game winner.

The Bears put up an early run off ASU starter Treshon Paschal in the top of the first when senior left fielder Conner Emmet had a base hit up the middle and scored on first baseman Hunter Hicks' double to left field. 

After two scoreless innings by UCA starter Cade Fenton, the Red Wolves managed an unearned run off two hits and a UCA error to tie it at 1-1. Hicks got that run back in the top of the sixth with his second RBI, a sacrfice fly to right field that scored Kolby Johnson, who had singled, advanced on a bunt and then stole third.

But the Red Wolves got a two-run home run from right fielder Cooper Tremmel in the bottom of the inning and grabbed their first lead of the night at 3-2. UCA tied it at 3-3 in the ninth inning when A.J. Mendolis led off with a walk and pinch runner Trey Harris stole second and third base. Drew Pollum then laid down a bunt single that brought in Harris.

Gregson struck out the side in the bottom of the ninth inning to send the Bears and Red Wolves to extra innings, both for the first time this season. UCA got a base runner on in the 10th but he was caught stealing. Gregson struck out two more in the 10th. The Bears then got consecutive two-out base hits in the top of the 11th but could not score.

Pollum finished 3 for 5 for the Bears, while Emmet was 2 for 3. Hicks finished with 2 of UCA's 3 RBI. UCA's pitchers (Cade Fenton, Dillan Janak, Gregson) combined for 14 strikeouts and just 2 walks.

The Bears, who stand at 4-2 in their first year in ASUN Conference play. return to league play this weekend at North Alabama in Florence, Ala. Game times are 5 p.m. Friday, 2 p.m. Saturday and 1 p.m. Sunday at Mike Lane Field.