17 May 2023

Bears fall 8-3 to Trojans

NORTH LITTLE ROCK — The University of Central Arkansas Bears allowed the Little Rock Trojans to score three runs in the eighth inning Tuesday and pull away for an 8-3 victory at Dickey-Stephens Park.


The Bears had sliced a three-run deficit to 5-3 with a run in the eighth inning on an RBI single by designated hitter Connor Flagg. But consecutive pinch hitters struck out for the Bears and Kolby Johnson was caught stealing at third to end the threat.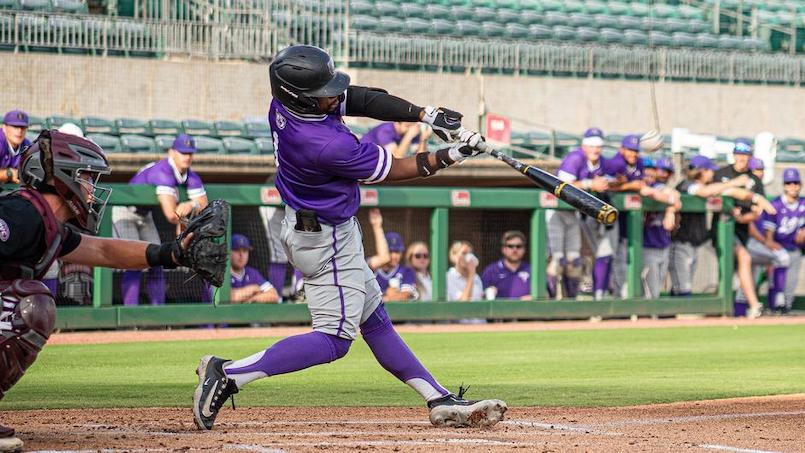 The Trojans followed that up by scoring three times in the bottom of the inning on two hits. Little Rock finished with 13 hits, including three by Luke Pectol and Nico Baumbach.

The Bears got two runs in the first with an RBI triple by senior Kolby Johnson and an RBI single by Connor Flagg. The Trojans matched that in the bottom of the inning before Johnson ended the inning by throwing out a runner at third base for his fifth outfield assist of the season.

The Trojans then scored the next three runs, two in the third and one in the fifth, for a 5-2 lead. UCA had runners on base in the fourth, fifth, sixth and seventh innings but failed to score, leaving a total of nine runners on base in the game.

Flagg went 2 for 3 with two runs batted in, while Johnson was 2 for 4 with 1 RBI and 1 run scored. UCA used six pitchers in the game, with starter Tate Busey taking the loss.

UCA returns home for its final ASUN series of the season, beginning Thursday night against Eastern Kentucky at 6:30 at Bear Stadium.