23 Mar 2022

Bears fall 7-2 to No. 2 Longhorns

AUSTIN, Texas — The University of Central Arkansas Bears managed a pair of runs off the second-ranked Texas Longhorns on Tuesday, but dropped a 7-2 decision at Disch-Falk Field.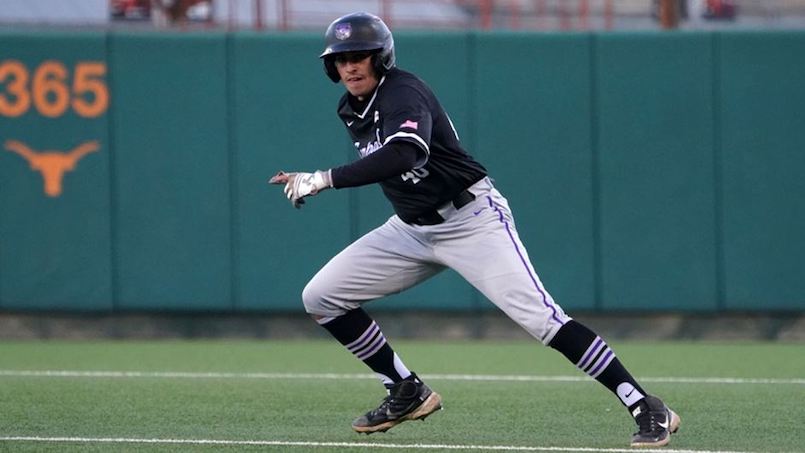 The Longhorns (18-5) scored all seven of their runs over the first five innings then saw the Bears (7-12) score single runs in the seventh and eighth innings and put a baserunner on in the ninth before securing the victory. Texas is now 2-0 against UCA, dating back to the first meeting in 2012, a 4-2 Longhorn win.

UCA junior first baseman Hunter Hicks had two of the Bears' five hits, going 2 for 3, and accounted for the second run in the eighth when his base hit to right field scored catcher Noah Argenta. UCA's first run came in the seventh when sophomore center fielder Drew Sturgeon doubled to the right-field corner and scored on freshman second baseman Reid Bowman's RBI single to center field.

Texas finished with 12 hits against a combination of four UCA pitchers, with third baseman Skyler Messinger going 4 for 4. The Bears' back-end duo of senior Spencer Nelson and sophomore Brady Walker allowed just three hits and no runs over the final three innings.

UCA returns home to ASUN action this weekend, hosting the Lipscomb Bisons at Bear Stadium. Game times are 6 p.m. Friday, 4 p.m. Saturday and 1 p.m. Sunday.