20 Apr

Bears fall 3-1 to Tigers

CONWAY — The Memphis Tigers made the most of their four hits Tuesday night in downing the University of Central Arkansas Bears 3-1 in non-conference action at Bear Stadium.


The Tigers (17-16) scored single runs in the second, third and seventh innings and held the Bears to a lone run in the third to win the only meeting of the season between the teams. UCA (16-19) was not as efficient, stranding 13 runners on base, including three in the bottom of the ninth inning.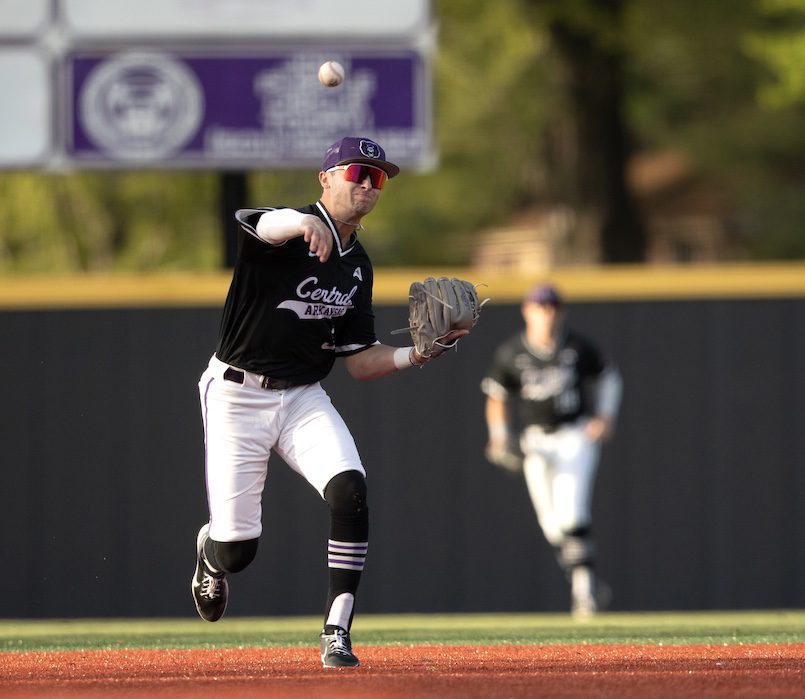 The Bears loaded the bases in the ninth against Memphis closer Dalton Kendrick, all with two outs. Connor Emmet was hit by a pitch – the sixth of the night for the Bears – and Hunter Hicks followed with a double down the left-field line. Andrew Pollum drew a walk to load them up but Kendrick got a strikeout to end it.

UCA sophomore left hander Jack Haley had his second consecutive solid start on the mound after beating Little Rock a week ago. Haley went five innings, striking out five and allowing just two hits and one earned run as UCA committed two errors. Sophomore Oliver Laufman was equally impressive out of the bullpen, tossing four innings and striking out five while also allowing two hits and one earned run.

The Bears, trailing 2-0 in the third, got their only run with two outs when shortstop R.J. Pearson, right fielder Kolby Johnson and Emmet had consecutive singles, with Emmet driving in Pearson.

Johnson finished 2 for 3 and third baseman A.J. Mendolia was 2 for 4.

The Bears return to ASUN Conference action at home this weekend, hosting the Bellarmine Knights. UCA is tied for first place in the ASUN West Division.