18 May

Bears drop I-40 finale to Trojans

CONWAY — The University of Central Arkansas Bears dropped the final meeting with the Little Rock Trojans 9-6 on Tuesday night at Bear Stadium after already wrapping up the "Governor's I-40 Showdown" title with a pair of earlier victories.


The Trojans (23-24) broke open a scoreless game with a five-run third inning on the strength of a grand slam by designated hitter Noah Dickerson. The Bears got within 7-3 and 8-6 with a pair of three-run innings in the fourth and sixth, but could never come all the way back.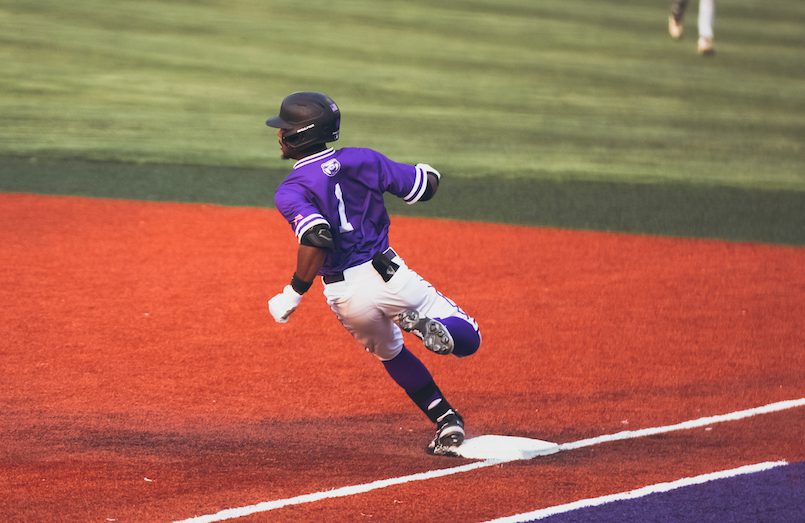 The Trojans out-hit the Bears 12-7, with UCA finishing with no extra-base hits among its seven. The Bears (23-27) used seven pitchers, with four allowing at least one run. Jack Haley took the loss in relief while Little Rock starter Austin Smith picked up his first win of the season and Sawyer Smallwood recorded his fifth save.

UCA senior left fielder Connor Emmet had a two-run single in the sixth inning and sophomore catcher Connor Flagg and senior shortstop R.J. Pearson added the other two RBI for the Bears.

The Bears finish out their final four-game home stand with an important ASUN matchup against Eastern Kentucky this weekend with tournament berths on the line. UCA will also celebrate Senior Weekend on Friday night and Graduation Day on Saturday afternoon.

Game times for the series are 6 p.m. tonight and Friday and 1 p.m. Saturday.