10 Mar 2021

Bears cruise past Texans 19-2

The University of Central Arkansas Bears cruised to a 19-2 victory over the Tarleton State Texans on Saturday, March 6 at Bear Stadium.The Bears (3-3) pounded out 17 hits by 13 different players, including a pinch-hit grand slam from senior Alonso Bibiano in the seventh inning that pushed UCA's lead to 19-0. The Texans (5-8), who had earned a come-from-behind win over Missouri State earlier in the day, finally got on the scoreboard with a pair of runs in the eighth inning.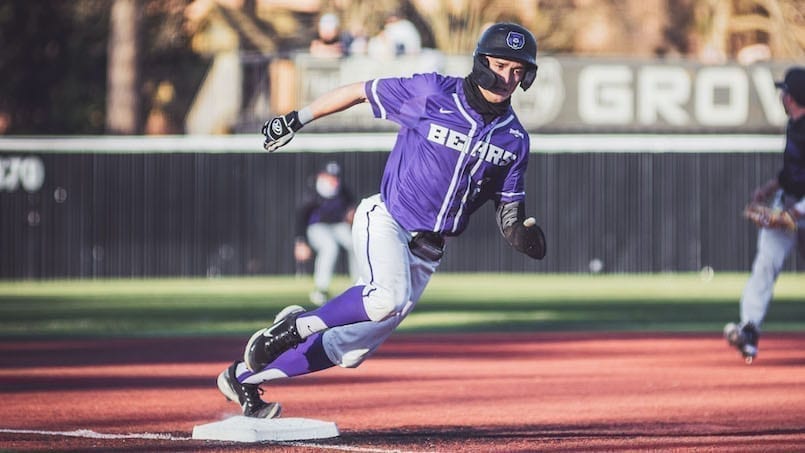 The 19 runs were the most by the Bears since a 27-2 win over Mississippi Valley State on March 7, 2018.

The Bears opened up with an eight-run first inning and never looked back. UCA had six hits and TSU contributed an error as the Bears sent 13 batters to the plate. Leadoff batter, junior right fielder Connor Emmet had a double and single, an RBI and scored twice in the first frame. He finished the day 3 for 4 with 4 runs scored.

UCA added five more runs in the third inning, with RBI's from senior left fielder Coby Potvin, sophomore first baseman Hunter Hicks and freshman center fielder Connor Flagg. The Bears had four hits and took advantage of another TSU error, a passed ball and three wild pitches.

In the seventh, freshman A.J. Mendolia doubled with two outs and junior R.J. Pearson had an RBI single up the middle. Kolby Johnson and Nathaniel Sagdalhl followed with walks before Bibiano hit a long blast to left center to clear the bases.

Senior Beau Orlando and freshman Drew Sturgeon both had a pair of hits, while Flagg knocked in three runs and Sagdahl and Hicks two each.

UCA starter Ryan Johnston, a junior from Flower Mound, Texas, went six strong innings, allowing four hits and no runs and striking out five with no walks. TSU starter Zach Gagnon took the loss, allowing eight runs.