20 Aug

Be Pro Be Proud: Program supports, highlights skilled careers

by Dwain Hebda

In 2016, the Arkansas State Chamber of Commerce, in partnership with various trade organizations, introduced Be Pro Be Proud, a public-private initiative to shine a bright light on the state's skills gap. As part of this effort, they also unveiled at that time a specially-equipped 18-wheeler to travel the state and provide hands-on demonstrations of the skilled careers the state desperately needed.

In 2019, the rig, like the program it promotes, is a runaway success. In fact, the original semi logged so many miles in its first three years that the Chamber has already set about the task of producing a newer, larger and more interactive rig to help fuel the movement to promote skilled careers to more young people.

"Everybody needs talent," said Andrew Parker, the chamber's director of governmental affairs who directs the Be Pro Be Proud program. "We have done a good job of getting partners connected with the truck, the way that the students interact and how people see the value of these careers.

"To this day, we're still the only effort that exists that is really doing more than just talking about the problem, and I think that's extremely compelling."
To say the Be Pro Be Proud semi is a sensation is a gross understatement. Dispatched to job fairs, community events and educational institutions from one end of Arkansas to the other, it draws standing room-only crowds and long lines wherever it goes. Once inside, young people participate with hands-on multi-media displays that give them a simulated taste of welding, plumbing and electrical tasks, among others. They are then sent home with follow-up information on career possibilities in a skilled field (what used to be known as the trades). 
As time has gone on, things have shown no sign of slowing down with requests for rig stops booked nearly a year in advance in some places. 
"I think we ended up doing about 165 stops during the 2018-2019 school year," Parker said. "In 2018, we did 125 stops. In 2019, we're going to hit closer to 170. We've really stepped up the efforts during the summer thanks to a great partnership with the Department of Workforce Services and making sure we hit job fairs."
With the dawn of a new school year, the chamber is doubling down on the program, hitting the road with a new, bigger semi, sporting significantly more square footage to accommodate even more interactive displays. 
"We have 12 stations on board, and they are just light years ahead of the interaction that we had on the old truck," Parker said. "Everything is augmented reality, virtual reality, a fully-functional CNC machine, a fully functioning ABB robotics arm. Tyson is donating us a double-jointed excavator simulator, a diesel driving simulator."
Not so long ago, in an America that sometimes feels far, far away, the ability to swing a hammer, weld a seam or wire a circuit were skills to be admired and a career to be prized. Given the infrastructural growth The Natural State has experienced for nearly a decade, one would think it still is. Sadly, such is not the case, as any business owner related to construction or manufacturing will readily tell you. 
As the number of people entering skilled careers has dwindled over the past few decades, existing plumbers, electricians, mechanics and HVAC techs are getting long in the tooth. This situation, which is not unique to Arkansas, not only slows development and construction projects of today, but will only get worse as current skilled workers retire. 
But despite there being literally tens of thousands of skilled positions waiting to be filled in Arkansas – with starting pay and benefits that rival four-year degrees but without the four-year college time commitment or cost – many people are still unaware of the opportunities that exist. This fact is constantly reinforced to Parker and the Be Pro Be Proud team traveling the state, reminding them of the work that remains to be done.
"We are the collective technical school and training recruiter, the recruiting arm for all these different things that has never existed before," Parker said. "How well we communicate with those students, how we push information to them based on the interest that they have and telling them the truth about the opportunities that exist, all that work is critical. We're looking to be the gold standard for how to help improve that process and grow that workforce.
"It surprises me that people still don't know about [skilled careers]. There are a lot of people that still just don't know. Every time I think we've maybe hit a ceiling, I'm reminded that we are just getting started." 
For more information, please visit beprobeproud.org.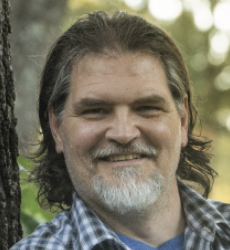 Latest posts by Dwain Hebda
(see all)