03 Apr 2023

Be a part of the PCSSD team

Posted at 12:35 AMh

in

News

By Jessica Duff

The Pulaski County Special School District is committed to providing a quality and equitable education to all students, and this includes finding highly qualified and committed staff. In addition to teachers and substitutes, PCSSD is always hiring for support staff positions, including bus drivers, student nutrition staff, paraprofessionals, office staff and more.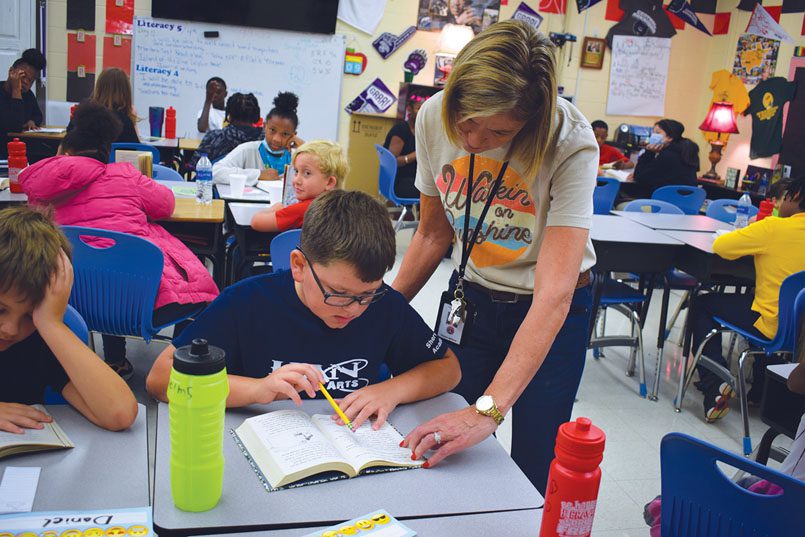 "PCSSD is unique," said Shawn Burgess, deputy superintendent of Human Resources. "Because of our geographic location, we must meet the needs of four district communities: Maumelle, Mills, Robinson and Sylvan Hills. And I think we do a good job of meeting everyone, students and staff alike, where they are in an effort to serve them for the needs that they have."
There are current job openings in the Maumelle feeder for custodians, paraprofessionals, teachers, bus drivers and more. All job openings and the application can be found at pcssd.org under the Careers section.
Applications are reviewed by hiring managers before setting up interviews with an interview committee. If a person rises to the top, then they are recommended to the school board for approval.
"PCSSD is a student-focused district," said Burgess. "We put students first in every decision we make. Our ideal candidate, no matter the position, must love kids. I have learned that we can teach someone the professional skills of a job, but we can't teach them to have a passion for kids."
For new teachers, PCSSD also offers a mentoring program by pairing them with a veteran teacher and hosting regular check-in sessions.
"Novice teachers get a mentor in their first three years," said Burgess. "These mentors help support them during the learning curve of having your own classroom. We pair them at the new teacher orientation and have regular touchpoints during the year to make sure the new teachers are being supported as they settle in."
PCSSD is also working with current support staff in our schools who are interested in becoming teachers.