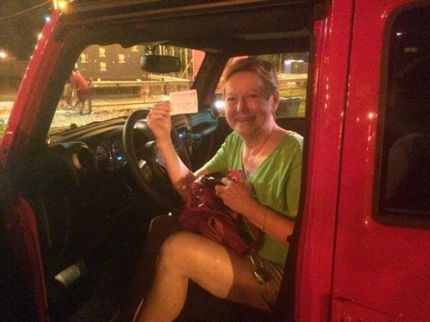 04 Aug 2014

Bazaar records good attendance; auction event planned Saturday

Posted at 2:05 PMh

in

News

by Sonja J. Keith


Organizers of the annual St. Joseph Bazaar reported good attendance Friday and Saturday.

"Attendance was fabulous," said Nicole Rappold, St. Joseph development director. "It seemed like we had more on Friday and Saturday nights than we've had the last two years."


The 102nd edition of the St. Joseph Bazaar was held on the grounds of the school near Harkrider Street and College Avenue.


On Friday, there were box lunches, a spaghetti dinner and a midway. Saturday featured the midway with a raffle drawing for a new Jeep as the midway closed.


Connie Briggler was the winner of the Jeep. Philip Kordsmeier won the second prize, a 50-inch TV.


"I think it went really well," Rappold said. "You couldn't beat Friday's weather."


Something new this year at the bazaar was an opportunity to test drive five Ford vehicles, with $20 donated to St. Joseph School for each test drive, up to $6,000. "Smith Ford was so kind and willing to help," Rappold said.


Organizers have not determined final numbers on attendance or money raised during the bazaar.


The silent and live auction event – which has been held during the bazaar – is planned Saturday, Aug. 9. Tickets are $30 in advance and $35 at the door (adults only). Heavy hors d'oeuvres will be served.


The event will be held in the Parish Hall and doors open at 6 p.m. Special raffle drawings will be held and a live auction is set for 8:45 p.m. Hundreds of local businesses have donated items or offered them at a reduced cost for the event.


This year's auction – which has a baseball theme – offers a casual and relaxing atmosphere "but is a lot of fun," according to Rappold.


Proceeds from the bazaar and auction event benefit St. Joseph School. For more information, call Rappold at 501.327.1204.