19 May 2016

Bathing in the summer sun: A perfect sandwich for a summer picnic

by Don Bingham

Summer months are the perfect time for cool, refreshing, fresh-ingredient sandwiches! A popular item that we've noticed on the current menu is the Pan Bagnat.


Pan Bagnat is French for "bathed bread." The sandwich-type meal is a Provencal classic that's easy to prepare, easy to transport and improves with time.

The Pan Bagnat is the perfect dish for a picnic. The ingredients can be from your favorite garden produce, cultivated from your own garden or purchased from the farmer's market for best results.


The sandwich was invented in Nice, where the sandwich is a regional specialty. It has the appearance and a variety of flavors that resemble the salad Nicoise — presented between crusty bread slices!


The bread is liberally covered in olive oil, then layered with stacks of fresh ingredients, such as tuna or chicken, anchovy fillets, hardboiled eggs, bell pepper, sweet onion, tomatoes, black olives, fresh basil leaves and salt and pepper. The sandwich is wrapped, pressed and weighted to give flavors time to marry. Food writer Kathryn Dave suggests this delicacy be served as a late afternoon dinner!


Whenever you decide to enjoy it, the sky is the limit for creativity! The following Pan Bagnat sandwich will feed four! Enjoy!

Pan Bagnat

1 8-inch round crusty loaf or long ciabatta, halved
1/3 cup good-quality olive oil
1 tablespoon Dijon mustard
1 teaspoon white wine vinegar
1 6 oz. jar or can of tuna packed in olive oil
6 anchovy fillets, minced
2 hardboiled eggs, thinly-sliced crosswise
1 small red bell pepper, sliced into thin strips
1/2 small sweet onion, sliced
1-2 ripe medium tomatoes, thinly sliced crosswise
1/2 cup black olives, pitted and halved
6-8 fresh basil leaves
Salt and fresh-ground pepper to taste

Whisk olive oil and Dijon mustard together. Pour dressing evenly over both sides of the bread. Drizzle more oil if it seems necessary.


Break up tuna in a small bowl with a fork and spread it over the bottom half of the bread. Sprinkle the white wine vinegar over the tuna.


Layer minced anchovies, onion, red pepper, egg slices, black olives, tomato slices and basil leaves onto the sandwich. Top with fresh-cracked pepper and salt to taste.


Cover the sandwich with the top half of the bread and press firmly. Wrap sandwich in plastic wrap, then in foil. Place a heavy object (such as a cutting board with a thick stack of books or a cast-iron skillet) on top of the sandwich. Refrigerate for several hours or overnight. Slice into quarters to serve.
---
Recognized throughout the state as an accomplished chef, Don Bingham has authored cookbooks, presented television programs and planned elaborate events. Today, he is the administrator for the Governor's Mansion.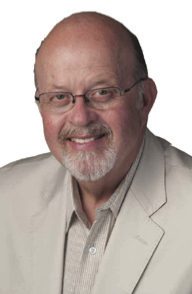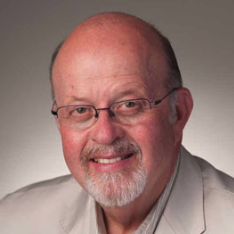 Latest posts by Don Bingham
(see all)