06 Nov

Barnard, Panthers embrace 'The Panther Way'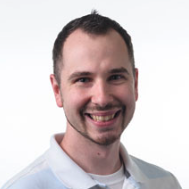 Mark Oliver is an award-winning sports broadcaster who has worked with 501 LIFE since 2012. He is the owner of XZero Sports and serves as play-by-play announcer for Fountain Lake High School and National Park College. Mark lives in Hot Springs with his wife, Hanna, and their three children Michael, Benjamin and River.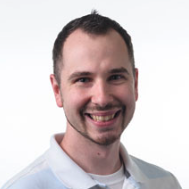 Latest posts by Mark Oliver (see all)
by Mark Oliver
Every football program has an identity. At Greenbrier, the Panthers work together to choose how they are defined on and off the field. It's a principle that the student athletes like to call "The Panther Way."
"Each year, we get together as a team and talk about 'The Panther Way,'" Greenbrier senior linebacker and receiver Ryan Barnard said. "We come up with a list of words that defines what being a Panther means both on and off the field. It's something that we hold important to us on the field, in the halls and throughout the rest of our lives after football. This year's theme is brotherhood and legacy. Our goal this season is to work together to be successful — not for ourselves, but to lay the path for the younger Panthers to come up and be successful, too."
Barnard was selected to this year's 501 Football Team — 27 players representing all 11 counties of the 501. The team, sponsored by Conway Regional Health System, First Security Bank and Conway Orthopaedics and Sports Medicine Center, boasts the best the 501 has to offer both on and off the field. The senior was nominated by his head coach, Randy Tribble.
"Ryan is a smart, tough football player," Tribble wrote in his nomination. "He is a quiet leader, an outstanding Christian young man and is a leader for us on the field, offensively and defensively, as well as in the locker room."
As a senior leader, Barnard recognizes the importance of maintaining the legacy of Greenbrier football for the next generation of Panthers.
"As seniors, one of our responsibilities is to make sure the younger football players stay involved with the game," Barnard said. "We show up as a team to the peewee games on Saturdays and even let them run out with us on home games. We do our best to stay connected with our peewee program and help with opening car doors for the younger students at school — anything we can do to show them we care."
At linebacker, Barnard leads the Panthers in tackles and remains one of the top options in the Panthers' passing attack. 
"My personal goal this season was to make it through my last year with no regrets," Barnard said. "After it's over, I don't want to look back and wish that I had done things differently. I'm giving my all every game to help my team go as far as they can." 
According to Barnard, Greenbrier's chemistry has been the team's recipe for success this season.
"We have a lot of seniors this year and we all have great chemistry," Barnard said. "Most of us have been playing together since third grade, so we know each other and trust each other. During practice, we try to keep everything fun and enjoyable so that our underclassmen want to be there instead of making them feel like they have to be there. We're a great family."
With the end of the regular season comes one of the biggest football rivalries in the 501 — the battle for the First Service Cup between Greenbrier and Vilonia. When it comes to the Class 5A playoff discussion, the Panthers (5-4, 3-3 Class 5A West) find themselves in a must-win situation to keep their postseason hopes alive. 
"The Vilonia game is one of the biggest games for us every season," Barnard said. "It's the one game we always have circled. No matter how the season has gone and no matter where the game is being played, you can count on the stands being full and the game being great. Winning the First Service Cup means everything here in Greenbrier." 
Off the field, Barnard attends Greenbrier Church of the Nazarene and enjoys hunting and fishing in the outdoors of the 501. In the classroom, the senior serves as a Greenbrier High School ambassador and gives back to his school through Purpose Club.
"As an ambassador, I help out with food drives and Red Ribbon Week," Barnard said. "When we have new students at our school, I'll help show them around and on Fridays we greet all the students at the door. As a member of Purpose, we welcome individuals to our school to do a Christian devotional and share their life story with us at lunch."
Greenbrier closes the regular season at Vilonia in the Battle for the First Service Cup Friday, Nov. 8.