29 Aug 2022

Baptist Health adds two dedicated ambulances

LITTLE ROCK — Two new dedicated transport ambulances are allowing Baptist Health to reach more patients in need of potentially life-saving, advanced emergency care.

The health care system's state-of-the-art critical care ambulance is the first in Arkansas dedicated to transporting adult patients on extracorporeal membrane oxygenation (ECMO) for a higher level of care. Another new ambulance can serve infants needing neonatal intensive care.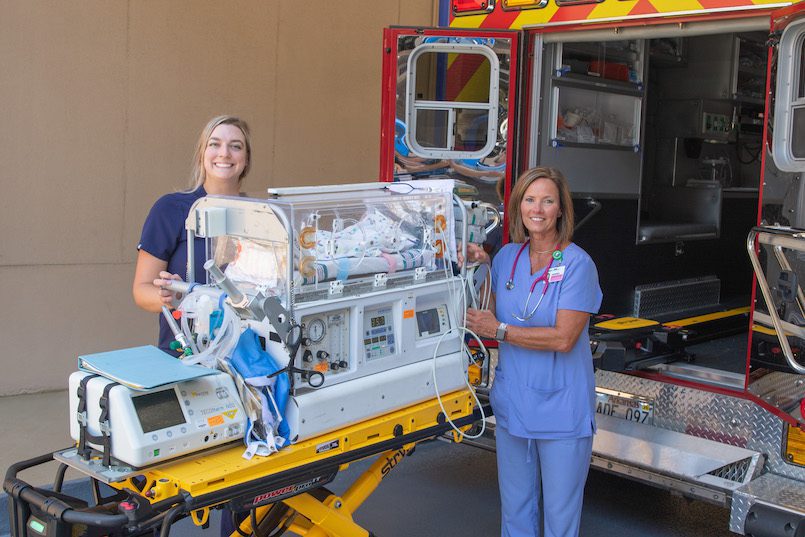 "This new critical care transport ambulance represents a significant advancement in critical care for all Arkansans, even those in rural communities," said Mike Perkins, president of Baptist Health Medical Center-Little Rock. "It is our hope that as more patients are able to benefit from this service, we are also able to greatly improve their outcomes and recovery from serious illness."
Baptist Health Medical Center-Little Rock is one of just three adult hospitals in the state using ECMO for patients who have a severe or life-threatening illness that stops their heart or lungs from functioning properly. ECMO patients are placed on a bypass machine that removes blood from their body, oxygenates it and then recirculates the oxygenated blood in support of the heart and lungs.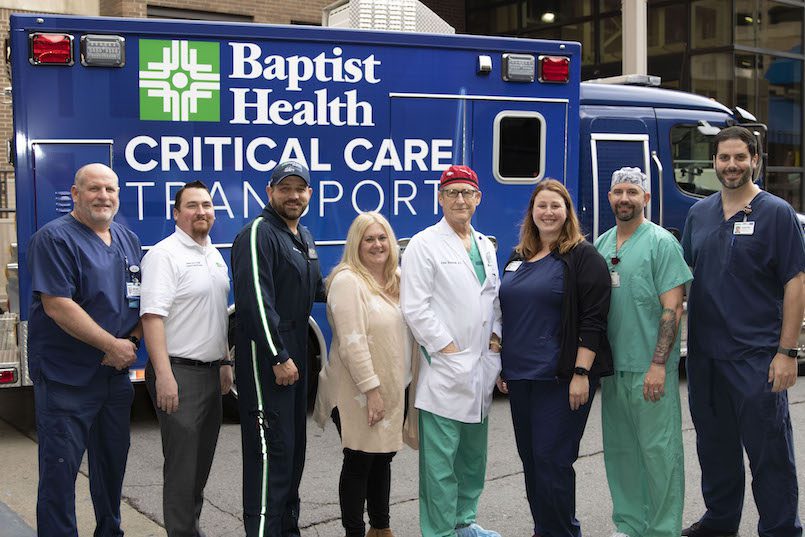 During the COVID-19 pandemic, ECMO has been used to treat some of the most critically ill COVID-19 patients at Baptist Health, even those from out of state.
"Using the ambulance, we are able to take a physician, a perfusionist and an ECMO coordinator, or nurse, to the patient and bring them back to Baptist Health," said Dr. John Ransom, a cardiovascular surgeon and surgical director of the Baptist Health Heart Transplant Program. "It is really a full service we are bringing to hospitals that previously may not have had the means to offer such services for critically ill patients."
Before, no service in the state was able to offer ECMO in transit to adult patients as they traveled to Baptist Health Medical Center-Little Rock. Patients can now receive timely, comprehensive care that helps to close the gap in advanced critical care and decrease their risk of mortality, thanks to this form of outreach.
Generous donations totaling $175,000 to Baptist Health Foundation from Windgate Charitable Foundation and Trinity Foundation funded the transport ambulance project.