08 Nov 2021

Banana nut bread makes perfect 'take-away' gift for guests

By Don Bingham

There are many varieties of banana bread, but this one has a simple richness and charm that has remained our favorite since the publishing of our first cookbook in 1985. It's very moist, rich and dense.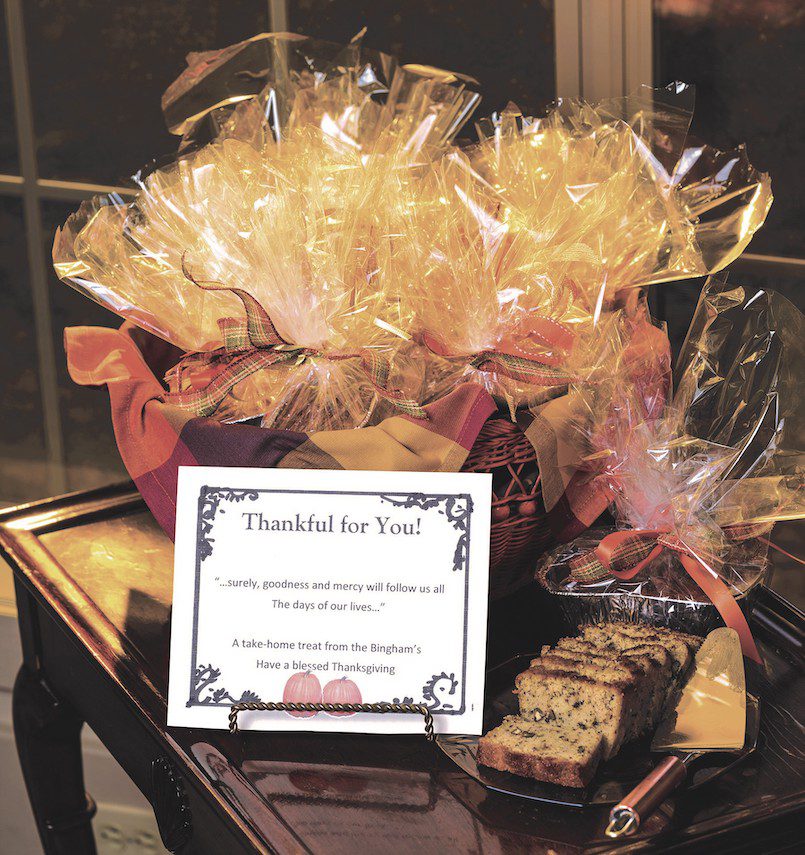 It is always our delight to multiply this recipe to make several loaves at a time and give them as gifts to special friends. As shown here, they make wonderful small "take-away" gifts for your holiday gifts, stationed by the front door, a great way to say "Happy Holidays!"
BANANA NUT BREAD
½ cup butter
1 ½ cups granulated sugar
2 eggs
1 ½ cups all-purpose flour, sifted
½ teaspoon salt
1 teaspoon soda in ½ cup buttermilk
1 cup mashed bananas
½ cup chopped nuts
In a bowl, cream the butter and sugar. Add eggs, flour, and salt. Mix. Add buttermilk mixture and beat. Mix in bananas and nuts. Pour into a greased and floured loaf pan. Bake at 325 degrees for an hour or until done. Recipe makes one loaf.