03 May 2021

Baker named ABC safety professional of the year

MORRILTON – Associated Builders and Contractors (ABC) of Arkansas announced that Brandon Baker with Crow Group has received the Safety Professional of the Year Award as part of their 2021 Excellence in Construction Awards. Baker was recognized during the virtual 'Excellence in Construction' celebration hosted on April 29.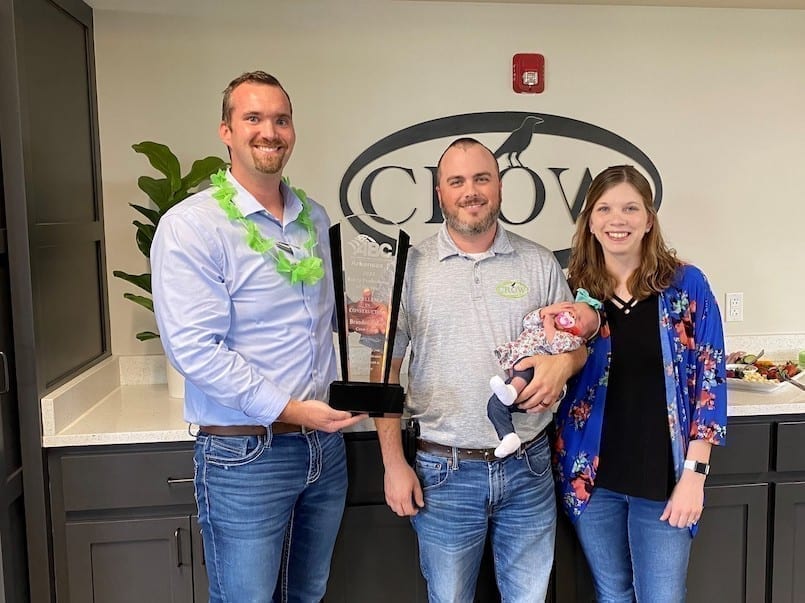 "ABC was proud to recognize Brandon for his commitment to safety," said Bill Roachell, ABC Arkansas President. "He has quickly become a tremendous resource for our safety committee and goes above and beyond for his company. I'd like to congratulate and thank Brandon on behalf of everyone at ABC."
Crow Group President Brian Rohlman said, "There is no one I can think of that is more deserving of this honor. Brandon has made an extremely positive impact on the safety culture of our company over the past three years. We are lucky to have him on our team."
This award is part of ABC Arkansas' Hall of Fame Awards and is designed to recognize an outstanding individual employed by an ABC Member company who shows expertise and dedication to safety and health in the construction industry.
Project Manager John Beck and Superintendent Craig Chambers were also recognized during the event for their work on the Delta Heritage Trail Phase V Construction with an Excellence in Construction Eagle Award. Crow Group was the general contractor completing a 9.4-mile section of the Delta Heritage Trail development in Southeast Arkansas for the Arkansas Department of Parks and Tourism. The project was located between Rohwer and Watson (both in Desha County) and included the construction of two trailheads: grading, drainage, asphalt parking areas and concrete sidewalks and picnic areas, restroom facilities and pavilion; bike and walking trails; and removal of six railroad timber bridges that were replaced with steel truss and concrete bridges.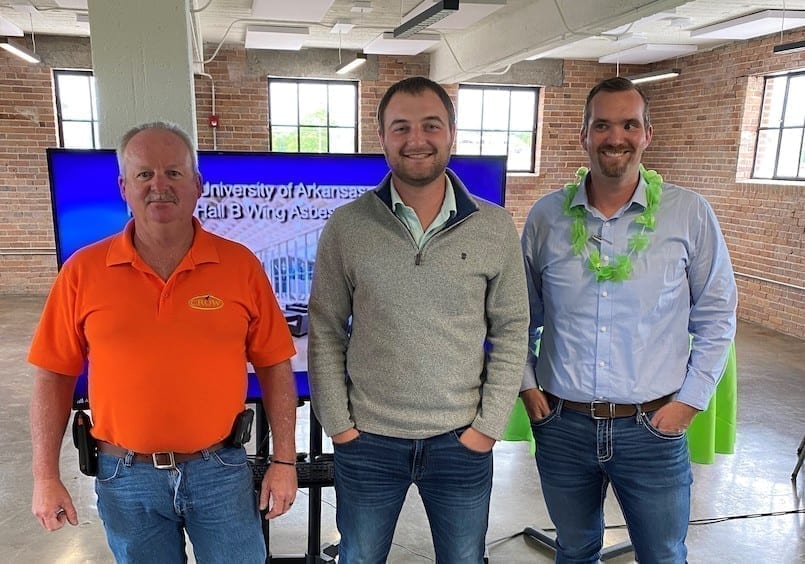 "ABC congratulates Crow Group for their outstanding work on the Delta Heritage Trail project," Roachell said. "This project is a true example of exceptional craftsmanship and professionalism that defines merit shop construction. It is an honor for the association to recognize this project with our top construction excellence award."
Crow Group is a full-service construction and engineering firm headquartered in Central Arkansas. Crow provides a diverse range of services to clients across multiple divisions including commercial, industrial, water/wastewater, and heavy civil.