23 Jul 2018

Back to the country

by Donna Benton
Mike Kemp photos

"You can take the girl out of the country, but you can't take the country out of the girl," or so they say. Lance Oden had heard it before, but on the day he met Khristy at a college church group, he had no idea that the old adage would shape his future. 

Lance had a classic suburban upbringing, riding bikes with the kids next door and spending summer days at the neighborhood pool. Khristy was a farm girl. I'm talking about a hard-working, rural Stone County, "farm family of the year" kind of farm girl. 

Lance began to develop a plan to woo that beautiful farm girl from the small town of Timbo. When the time was just right, he decided, he would charm her with his mad banjo skills. Surely a gal raised just down the road a piece from Mountain View would be enamored with that hypnotic banjo twang. But as Lance discovered, many Stone County girls have had their fill of banjo pickin', and his clandestine serenade just didn't strike the right chord with Khristy.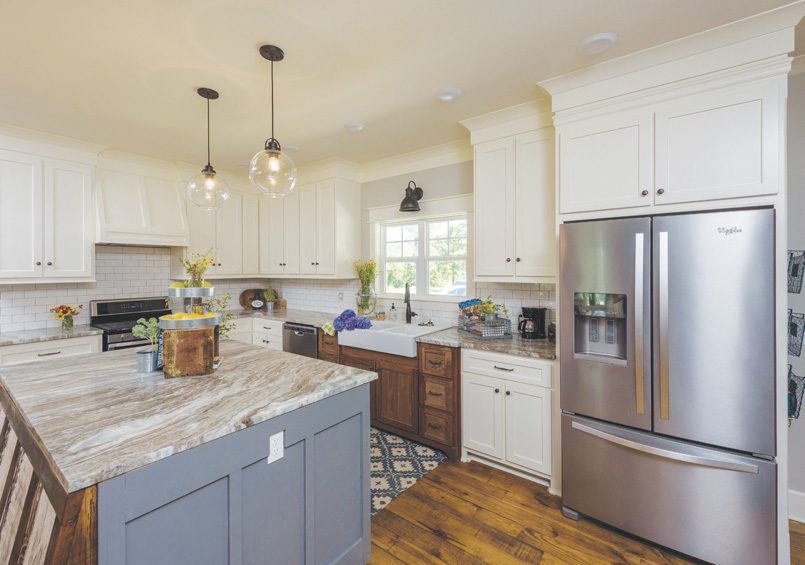 Lucky for Lance, he was not just a one-hit wonder. Even though their musical taste didn't exactly align, Khristy and Lance begin to discover that they shared a love of arts and crafts. If Khristy could dream up an idea, Lance could build it. Date nights usually evolved into some kind of creative project, building, painting and creating together.
Lance and Khristy eventually found themselves in a neighborhood home raising four kids – Luke, Jacob, Ella and Sophie. "Our family had settled in nicely to the comforts of suburban living," said Khristy, "But the call to get back to the country just never went away." 
Khristy and Lance wanted their kids to get their toes in the dirt and to see stars and hear crickets, so they began the quest to find the right land to build their family a home in the country. "After much prayer and searching, we discovered the perfect spot down a picturesque winding highway on the outskirts of Greenbrier," Khristy said. "It had this little old farmhouse that was one of the oldest homes in the area. We could fix it up and live in it while we worked on the land and built our house."
As it turns out, the little fixer-upper farmhouse was just too rundown to recover so the Odens moved on to Plan B. They would live in a camper trailer while they built their house. It was an experience that Khristy describes with a smile as "a time of growth." 
The first snow of winter was peppering down on the day the Oden Family left their "neatly manicured subdivision" and arrived at their new country home place, RV in tow, like homesteaders of old. "We couldn't get the camper up the hill," Khristy reminisced. "I remember that feeling, wondering what we had gotten ourselves into." 
The Odens spent 13 months in that 300-square-foot camper. (I did the math. That's 50 square feet each!) "Camper living helped us to simplify our lives. We figured out how to survive and even thrive with less stuff, and to concentrate on what was important. We had the most memorable Christmas in that trailer with a little Charlie Brown tree on a TV tray, as we realized it's all about coming together as a family and celebrating our Savior's birth."
The Odens endured camper life while they prepared the land and built their dream farmhouse; clad in crisp white with porches that beckon you to sit a spell, just like the dreamy old farmhouses that Khristy had discovered on trips through Kansas farm country. 
Living onsite gave the Odens an opportunity to be hands-on in the construction. The home and its furnishings are a display of its creator's style and craftsmanship, from Lance's kitchen cabinets to the weathered wood and doors that were reclaimed from the old ramshackle home place. Lance designed and built a farm table that looks like it could have come from the old home place too. 
Farmhouse style beds, benches and shelves and other reclaimed and repurposed furnishings, all built or restored by hand, not only reflect the farmhouse style, but also the self-sufficient mindset and artistry of the first homesteaders. The result is a unique, beautiful and wonderfully comfortable country home that makes you want to stay a while.  
On a recent visit, we sat on the porch in a row of wooden, red Adirondack chairs (built by Lance of course), visiting and watching the summer breeze waving the grass in the valley below. I could have stayed all day, but the rules of social order prompted me to declare that I should really be going.  "Before you go, wait just one second," Lance said excitedly. We convened inside as Lance pulled a banjo down from the wall and started pickin' a rollicking bluegrass-y tune. The living room detonated into a hoedown jubilee. I think I felt a jig, or maybe it was a "clog" starting to well up around my midsection and working its way down toward my feet. I did my best to subdue it and thankfully it only presented itself as a toe tap. Khristy and the kids sat there with a patient grin and a little eye roll. 
These modern-day homesteaders have created a wonderful place for their family to experience the simpler, slower pace of country living. Country life is not always the easiest way, but the Odens will tell you that the rewards are great. They have never second-guessed their decision to move their family to the country, and Lance will attest that, thankfully, you can't take the country out of the girl.
Donna Benton
Donna Benton is a maker of custom home furnishings and specializes in classic painted finishes for antique and vintage furniture. You can see her work at WaterHouseMarket.com.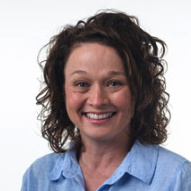 Latest posts by Donna Benton
(see all)