19 Aug 2019

Back to school comfort food

by Don Bingham

It's that time again for many of us – "back to school!"  

Schedules become more routine with disciplined evenings and controlled weekday activities. A time change is looming in the future and the natural flow of life returns to structure. Somehow, for some of us, that sounds a little depressing! As I watch our grandchildren prepare for school lunches with questions such as "Will I take my lunch today or eat in the cafeteria?" and Mom's dilemma, "Do I have time to run to the grocery for the only two things my child will carry in a lunch pail?" my thought is just maybe we could ease into the abrupt change in civilization that happens every year by enjoying "comfort food" while working into the stark reality that the summer is over.

Nutritionists and you (thin) people will have to shake your head in dismay and pray for the rest of us to quickly return to a "lifestyle" diet as soon as possible.

All that having been said, why not prepare our favorite cookies, placing one a day in the lunch sack? At our home, we have become accustomed to doing the cookie dough in double recipes, placing the dough in the freezer and pulling out only what is needed for the occasion and baking. We always have great choices available. The frozen dough lasts, on the average, for about a month before we have to create dough again. When we run out of dough and are in desperation, there are wonderful cookie resources within blocks of everyone!  

And what child or adult does not like to have macaroni and cheese after a challenging day at school or work?  

For me, this summer has been a mixed bag of disciplined eating (you know what I mean – vegetables, grilled meats, no sugars or breads, etc.) and the undisciplined diet of Krispy Kreme stops, the Shorty's burger stop, Julie's Sweet Shoppe, etc., and the result has been catastrophic. I agree with all my counselors; it's time to put an end to such frivolity and self-indulgence, so I am going to slowly return to that wonderful life of rigidity and no-fun-allowed focus of a healthy lifestyle. 

I've included a Creamy Macaroni and Cheese recipe, along with some of our all-time favorite cookie recipes. If conscience allows, enjoy! Welcome back to school – to September – to focus – to discipline! 

Creamy Macaroni and Cheese

1/2 cup (1 stick) butter

1/4 cup plus 2 tablespoons flour

1/2 teaspoon cayenne pepper

1/2 teaspoon salt

1/2 teaspoon white pepper

2 egg yolks

3 1/4 cups hot milk

4 cups shredded mild cheddar cheese or Velveeta cheese cubes

1 pound elbow macaroni, cooked

3/4 cup heavy cream

1/2 cup fresh bread crumbs

1 tablespoon butter, melted

Melt butter in a medium saucepan over low heat. Stir in the flour. Cook for 4 minutes to form a light roux, stirring constantly. Add the cayenne pepper, salt and white pepper. Whisk the egg yolks into the hot milk. Stir into the roux gradually. Cook until thickened, stirring constantly. Reduce the heat to low.  Stir in 2 cups of the cheese. Cook until the cheese melts. Pour over the hot cooked macaroni in a large bowl and mix well. Sprinkle 1/2 cup of the remaining cheese in a buttered 8-inch by 11-inch baking dish.  Layer half of the macaroni mixture, 1/2 cup of the remaining cheese, remaining macaroni mixture and remaining cheese in the prepared dish. Pour the cream over the layers. Sprinkle a mixture of bread crumbs and 1 tablespoon melted butter over the top. Place in a larger pan of hot water. Bake at 350 degrees for 30 minutes or until golden brown. Let stand for 10 minutes before serving.
Don's Favorite 
Oatmeal Chocolate Chip Cookie
Mix dry ingredients in bowl:
1 cup flour
1/2 teaspoon soda
1/2 teaspoon salt
1/2 cup brown sugar
1/2 cup white sugar
1 cup oats
1 cup chocolate chips
1 cup coarsely chopped pecans or walnuts
Cream together 1/2 cup butter, 1 egg, 2 teaspoons vanilla. Add the dry ingredients. Mix well. Drop by spoonful on ungreased baking sheet. Bake at 375 degrees for 8-10 minutes or until golden brown. Do not overbake. 
Jill and Nancy's 
Fudge Ecstasy Cookies
1 cup butter, softened
3/4 cup white sugar
3/4 cup packed light brown sugar
1 teaspoon vanilla
2 eggs
4 tablespoons cocoa
1/2 cup sugar (mix together with cocoa)
2 1/4 cups sifted all-purpose flour
1 teaspoon baking soda
1/2 teaspoon salt
12 ounces chocolate chips
Cream butter, 3/4 cup white sugar, brown sugar and vanilla until fluffy. Add eggs and beat well. Stir in cocoa/sugar mixture. Combine flour, baking soda and salt; gradually beat into creamed mixture. Stir in chocolate chips. Drop by teaspoonful onto ungreased cookie sheet. Bake at 375 degrees for 8-10 minutes. Remove from cookie sheet and cool slightly. Makes approximately 6 dozen.  
The secret is to not overbake the cookies. A fudgy center makes for "one more" terrific cookie!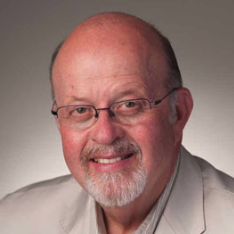 Latest posts by Don Bingham
(see all)