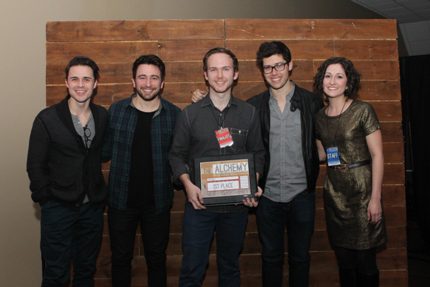 10 Aug

Aug. 15 deadline nears for The Alchemy Competition

Blackbird Academy is accepting submissions for The Alchemy Songwriting Competition through Saturday, Aug. 15.


The competition originated in the fall of 2011 as a joint project between recording artist Kris Allen and Arkansas based non-profit Blackbird Academy of Arts. The competition raises money for Blackbird's arts education programs and is an avenue for aspiring musicians to put their work out in front of music industry professionals and a wider audience.


"After four years of discovering some pretty amazing musicians, we here at the Alchemy Competition are more excited than ever to see what 2015 will bring," said Blackbird founder and executive director Jennie Strange.


During last year's competition, musicians from across the United States submitted songs in seven musical genres and in two age categories (13-17 and 18/older). Guest judges for the 2014 event included Kris Allen, Nashville songwriter Adam Hambrick and Nashville producer Jonathan Smith.


The grand prize winner was Daniel Moody.


Last year's judges will be returning for this year's competition. The top 10 finalists will be invited to perform at the Alchemy Songwriting Showcase on Saturday, Sept. 26, in Conway.


The 2015 Alchemy Songwriting Competition winner will receive a trip to Los Angeles for two, courtesy of the Music Empowers Foundation. The winner will also get a day to record in the studio of Warren Huart, a Hollywood based music producer. Prizes will also be awarded to the winner of each genre and age category.


For information on the contest and how to submit an entry, visit alchemycompetition.org.


For more information on Blackbird Academy, contact Strange at [email protected] or 501.336.8200.