08 Feb 2023

Aubrey Evans – Bigelow (501 Basketball Team 2023)

From Player of the Week to All-State honors, this two-time 501 Basketball Team honoree is Bigelow senior forward Aubrey Evans. One honor still eludes her, however, and the Lady Panthers are committed to bringing it home this season: a state championship ring.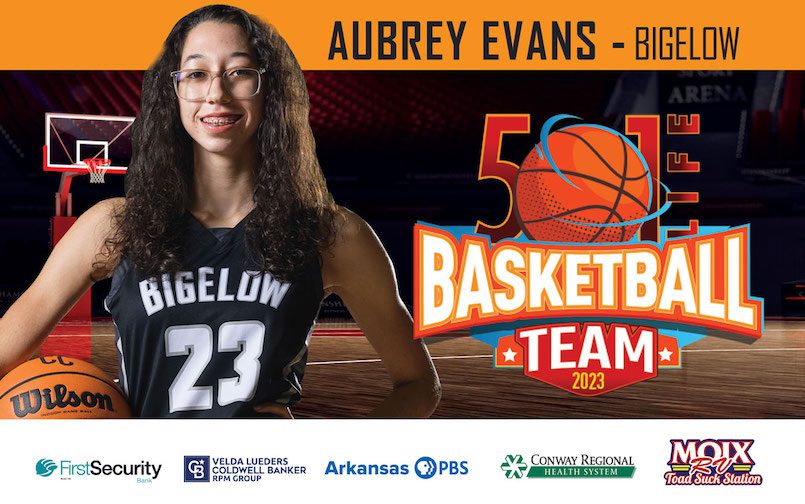 "Basketball has taught me discipline and perseverance and has shown me how to push myself in life," Evans said. "My personal goals this season are focusing on my free throw and on shot percentages. As a team, we want to develop and improve each game. We will achieve this by communicating and having high energy at all times, no matter the score."
Under new head coach Peter Ryan, the Lady Panthers haven't lost their stride.
"Aubrey has the ability to impact the game in so many ways," Ryan said. "From her ability to defend any position to getting a defensive rebound and weaving through traffic to taking it coast-to-coast, she is a true team player."
Inspired by the loss of her biggest role model, Evans dedicates each moment of her career to the one who taught her to love the game.
"My mom was my Pee Wee basketball coach from third to fourth grade until she passed away from her hard-fought battle with breast cancer," Evans said. "This year, I customized my shoes to be pink in dedication to her. She showed me how brave a fighter she was while battling cancer, and so I practice, work and play hard for her."